Inland Rail: Approval Granted for Construction of First Section
Freight train, Australia © John Skewes under licence
Australia: Inland Rail has received planning approval for construction of the Parkes to Narromine section of the line. Approval for the section in New South Wales was granted after two years of assessing the impact of construction on the environment, communities and landowners.
Richard Wankmuller, Chief Executive Officer of Inland Rail, said:
"We're hearing from the Central West community that people are energised about the Inland Rail project and we thank them for their continued input and we are very grateful for the support, feedback and land access provided which aided throughout the design and environmental assessment process and continues to date. Ultimately we want to build the best-possible rail line and ensure locals benefit as much as possible."
The principal contractor for Inland Rail is INLink, but the project recently solicited Expressions of Interest (EOIs) from suppliers in the area with the intention of recruiting as many local contactors as possible. The track between Parkes and Narromine will be built from steel rail manufactured at Whyalla, South Australia and concrete sleepers from Rocla in Mittagong, New South Wales, but Calvani Crushing and Ausrock Quarries, which are based in Parkes, have already won contracts to supply $7 million AUD of materials.
Mr Wankmuller said:
"All the wheels are in motion for the construction phase to move forward. Just last month, industry briefings calling for expressions of interest (EOI) for work required on the route were held in Parkes, Narromine and Dubbo. We have had keen interest from the community so far with over 200 EOI registrations from local businesses."
The project will open two main site offices in Parkes and Peak Hill. The offices will complement the new Inland Rail Community Working Hub in Parkes.
Parkes to Narromine is the first section of Inland Rail to be constructed. INLink will build 5.3km of new railway and upgrade 98.4km of existing tracks. Three new crossing loops will be installed at Goonumbla, Peak Hill and Timjelly. Inland Rail expects to employ approximately 200 people to build it.
Albury to Illabo
Inland Rail has also invited people from the communities of Albury, Wagga Wagga and Junee to attend information sessions on the Albury to Illabo section of the route. The construction on this section will involve upgrading or replacing 12 bridges on existing lines.
Helena Orel, Stakeholder Relations Manager for  New South Wales Inland Rail, said:
"We are looking at different options for the bridges along the line. In some areas we can lower the track so trains can pass under an existing bridge, but for others the only options are raising an existing bridge or replacing it. We know whatever option is chosen will have an impact on access for people and vehicles so it is vital we get feedback on what is being planned, and what transport or infrastructure alternatives can be provided while the work is underway. The feedback will be used to help format the design solutions chosen by the team."
The bridges need to be modified or replaced to facilitate the passage of double-stacked container trains between Brisbane and Melbourne.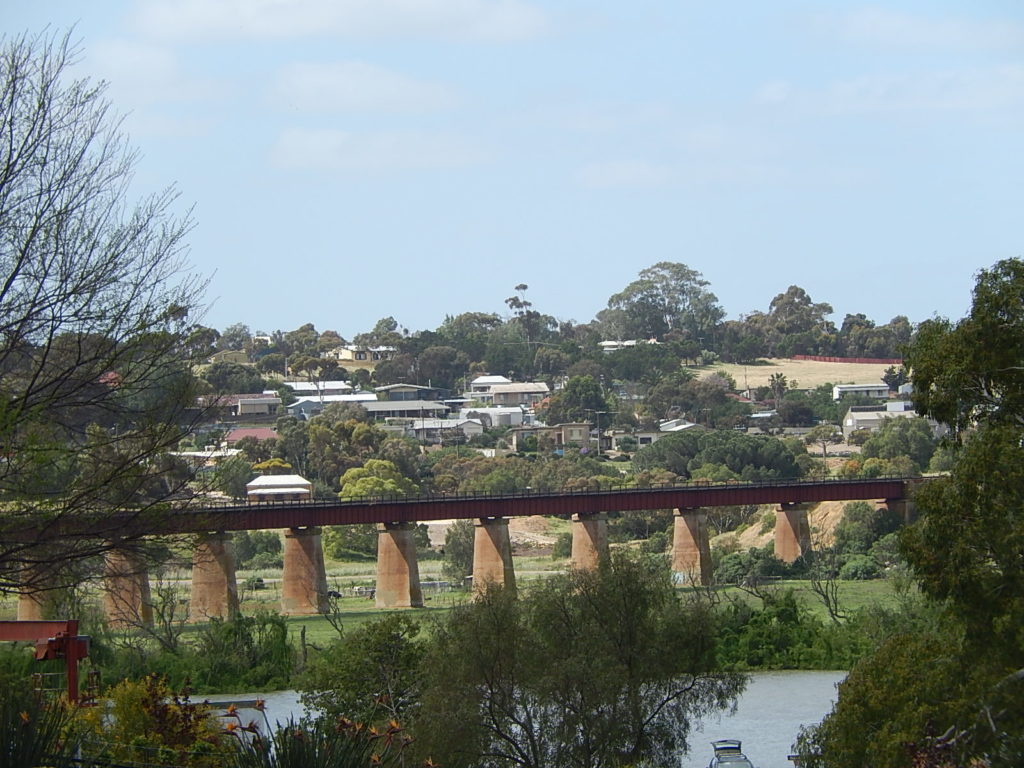 Inland Rail
Inland Rail is a planned 1,700km line across several states in Australia. The route will transect New South Wales, Queensland and Victoria and connect the ports of Brisbane and Melbourne. The line is designed for freight services but passenger trains might operate on it as well. Construction is to commence in 2018 and the line should be open to freight operators in 2024–25.