Collins Earthworks, a Midlands-based company, is preparing the HS2 construction site in Warwickshire for the launch of the tunnel boring machine.
A total of 300,000 cubic metres of material has been excavated and this will be recycled as part of the HS2 project. The earthmoving work has been ongoing since April 2020, carried out by a team of 120.
Collins Earthworks has completed the excavation of the north portal site of Long Itchington Wood Tunnel. This section of the new high-speed route will sit in a tunnel to protect the ancient woodland above.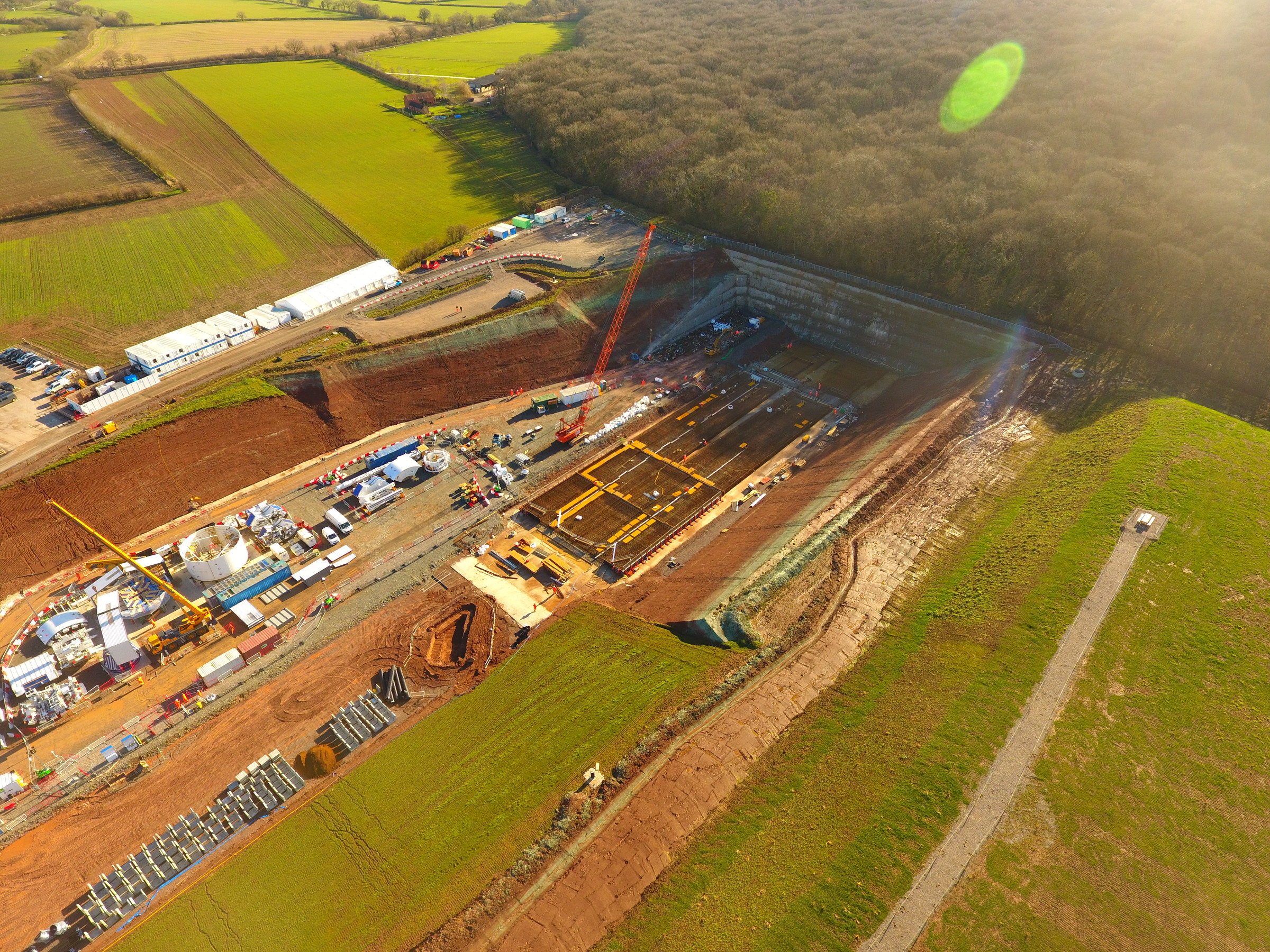 HS2 main works contractor BBV Joint Venture, which is building the northern section of HS2 towards Birmingham, has contracted the earthmoving task to Collins Earthworks.
The 2,000-ton tunnel boring machine is currently being delivered to the prepared site where it will be assembled. The TBM has been manufactured by German specialist Herrenknecht. Digging is to begin this summer. The first bore will be complete in five months. At that point the tunnel boring machine will be extracted at the south portal, whereupon it will be transported back to the north portal to start work on the second bore.