Construction has begun on the Rail Baltica bridge over the Neris river in Jonava, Lithuania.
When complete, this will be the longest railway bridge in the Baltic states.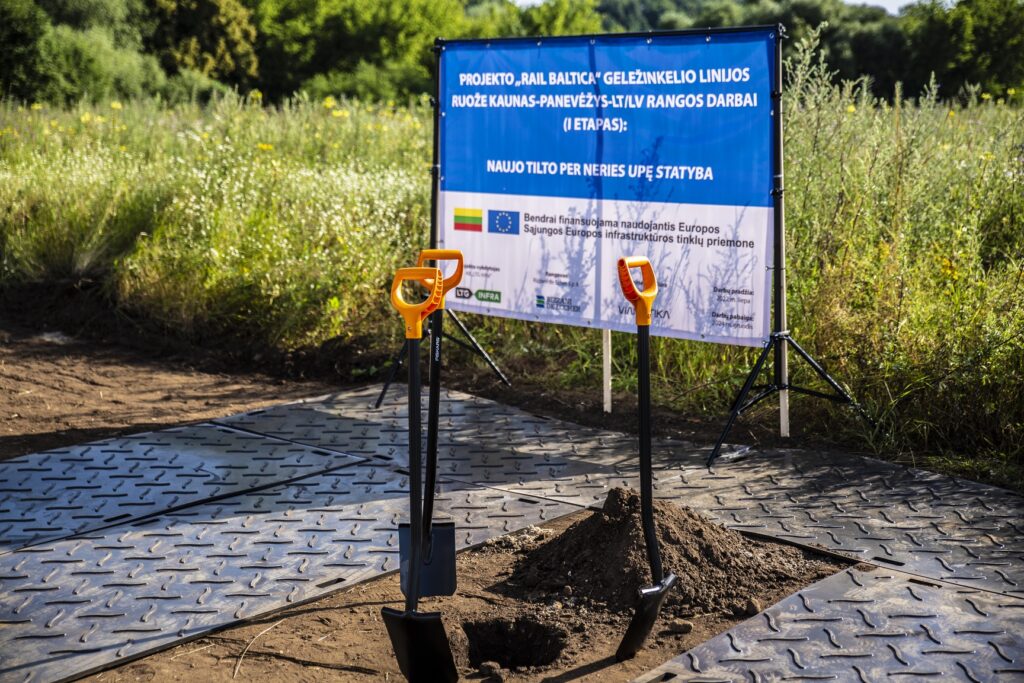 The milestone was celebrated with a special ceremony attended by high-level representatives including the Prime Minister of Lithuania, the Head of the European Commission Representation in Lithuania, Lithuania's Minister of Transport and Communications and the CEO and Chairman of the Board of RB Rail.
"Today we announced the start of construction of the exclusive landmark on the Rail Baltica railway section from Kaunas to the Latvian border.
"Our priority task – to build the main Rail Baltica line from Kaunas to Panevėžys by the end of 2024 and to the Latvian border by 2026 – is moving to the stage of active construction works.
"In today's geopolitical context, the integration of the railway network of Lithuania and all the Baltic States with the Western transport network is a strategic priority of the utmost importance, which must be implemented as soon as possible."
The construction of this bridge is one of the largest technical and engineering challenges of the Rail Baltica project.
It will be over 1.5 kilometres in length and built 40 metres above the river and its valley.
A standard-gauge double-track railway line will be built over the bridge, which will be almost 14 metres wide.
As it will cross a Natura 2000 site – a breeding and resting site for rare and threatened species – particular effort needs to be put into protecting the surrounding environment.
With this in mind, the bridge has been designed so that no supports will be built in water, ensuring that fish will be able to migrate freely and vegetation will be unaffected. This means there will be as much as 150m between supports above the river.
Italian construction company Rizzani de Eccher was awarded the 64 million EUR (65.14m USD) contract for the construction of the bridge and its related infrastructure work in April.
The bridge is expected to be completed within two and a half years.