RB Rail AS has announced a public procurement for the design and construction of the electrification systems for the entire Rail Baltica high-speed railway line, which will cover more than 870 kilometres in Estonia, Latvia and Lithuania.
The railway's energy subsystem will be unified across the three nations to ensure full compliance with safety requirements, while also allowing the project to benefit economically from its scale. This consolidation makes the electrification of the Rail Baltica line the largest railway electrification project in Europe to be implemented as a single project.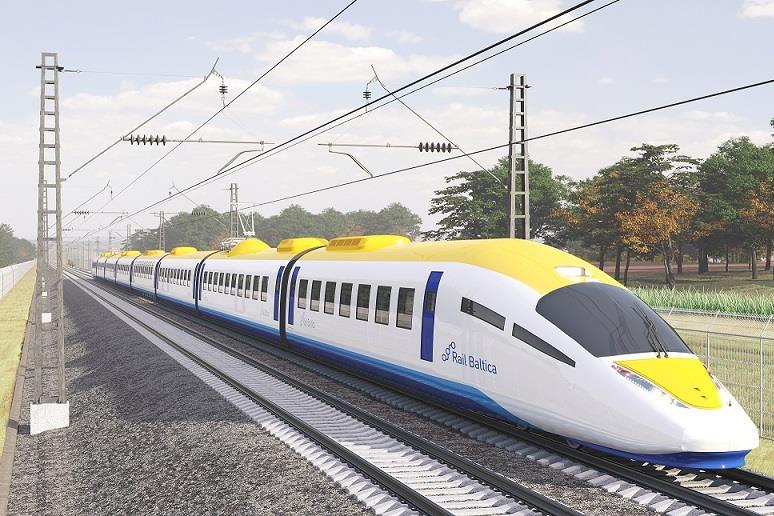 The procurement will consist of two stages and will include the design and construction of the traction power substations, the high voltage connection points for connecting the traction power substations to the public grids, the overhead contact system, and the energy control command system.
"We consider this a truly historical achievement for the Rail Baltica Global Project and strong evidence of the determination of the Baltic States to implement this project in a united way. This is the first time when procurement of such scope and scale is organised across three countries in Europe with a goal to provide a single electrification system with the same operational maintenance rules and interoperability requirements across several countries."
Throughout the project, more than 2,000 kilometres of overhead equipment, around 4,350 tonnes of copper materials and approximately 50,000 masts will be installed along the 870 kilometres of double-track line. Once operational, Rail Baltica will consume around 900GWh/year of electricity.
The chosen approach will also have to address the complexities of different legislations across the borders of Estonia, Latvia, Lithuania and Poland.
"Proceeding with a major cross-border railway electrification project across Estonia, Latvia, Lithuania and interconnected with Poland, requires establishing a tight cooperation between governmental authorities, strong involvement of electricity transmission systems operators and electricity suppliers – allowing to ultimately maximise the Rail Baltica contribution to EU energy and transport policies, the Green Deal as well as national decarbonisation plans."
The implementation of the Rail Baltica high-speed railway is financed by the national states of Estonia, Latvia and Lithuania and is co-funded by the European Union.