On 18 January 2022 the RB Baltica joint venture RB Rail AS and an international consortium comprising SYSTRA, ITALFERR (Ferrovie dello Stato Italiane Group) and EGIS signed an agreement relating to the infrastructure project's control-command and signalling component.
The international consortium will provide engineering and project management services for the preparation, procurement and supervision of the control-command and signalling subsystem deployment, which includes ERTMS Level 2, interlocking, traffic management, information and communications technologies (ICT), and ancillary, station and non-traction power supply subsystems.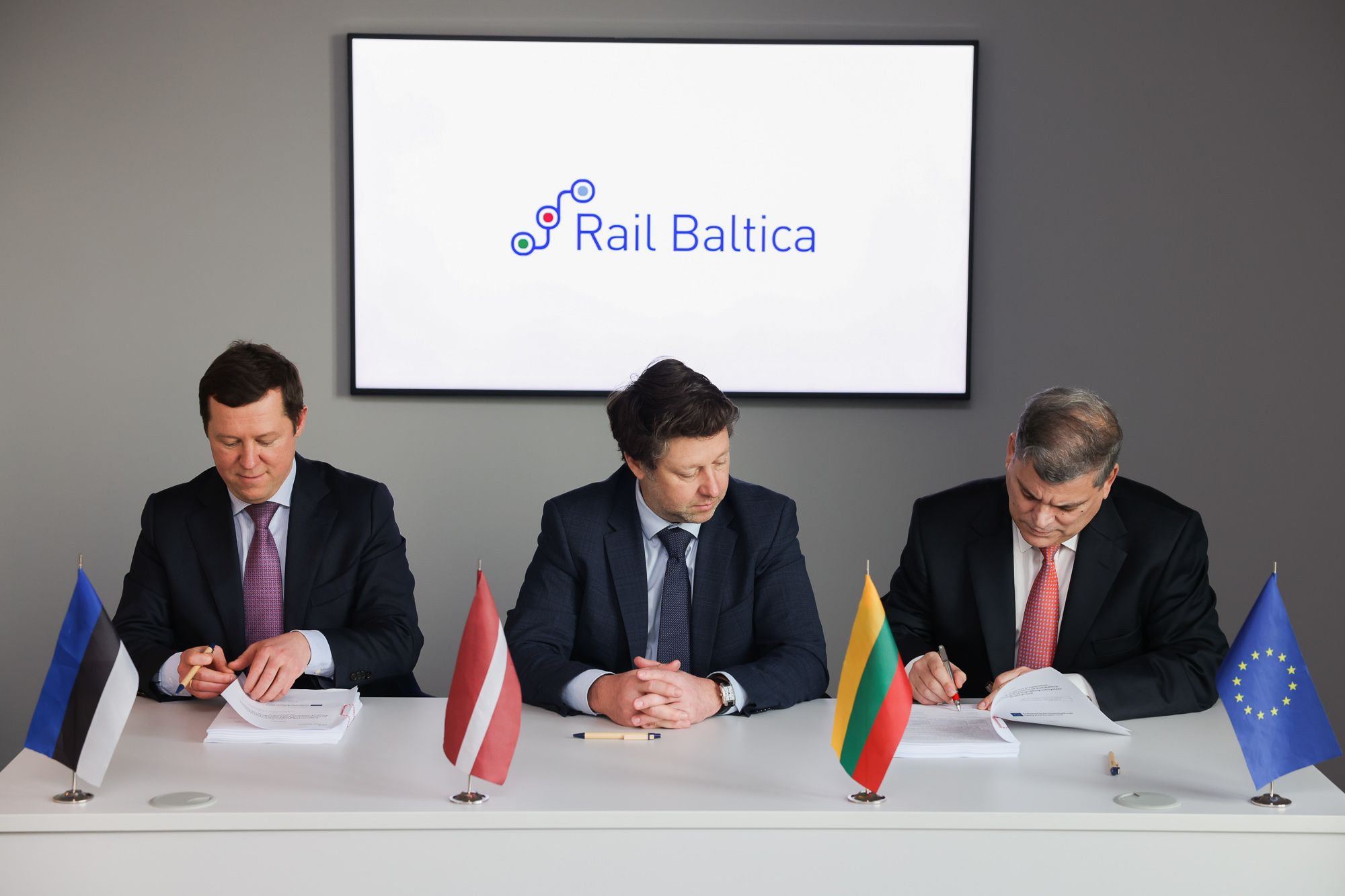 The contract is worth 32.3 million euros and will cover the entire construction period until the end of the defect notification period.
The engineering services team will be wholly responsible for managing the project. It will set up a project management office, develop technical solutions and manage the implementation of works providing technical supervision of design, construction, system integration, testing and commissioning, putting in operation and defect notification period.
"Our goal is to provide a fully unified and interoperable solution of the Control-Command and Signalling system along the whole 870 km Rail Baltica route, and to reach this target that we were looking for Systems Engineering Services with the technical expertise, experience and skills to manage the implementation of this sophisticated, interconnected and almost 'state-of-the-art' Control-Command and Signalling solutions."
Rail Baltica will provide a high-speed standard-gauge railway line across the three Baltic states of Latvia, Lithuania and Estonia and contribute to the European Union's Trans-European Transport Network (TEN-T).
In the publicity photos from the left: Agnis Driksna, CEO and Chairman of Board at RB Rail AS, Frédéric Dufour
Western Europe Director at Systra and Marc-Philippe El Beze, Chief Technical Officer and Member of the Management Board at RB Rail AS.