Construction has begun on Latvia's longest railway overpass, with the completion of the structure's first piles.
This is being undertaken by B.S.L. Infra consortium and follows the announcement last month that construction had also begun on what will be the Baltic States' longest railway bridge.
The overpass is part of Rail Baltica's Riga airport railway station project, which consists of building a high-speed railway line for freight and passenger rail, the overpass, an embankment and a multi-level station.
This project will enable international high-speed and regional trains to run from the Riga airport station to the city centre and on to other Rail Baltica stations across the Baltic states.
High-speed trains will run between Riga Airport and Riga Central Railway Station and vice versa once an hour in a journey that will take just eight minutes.
More frequent traffic between the two stations will be provided via regional Rail Baltica trains. These journeys will take 13 minutes, with four trains operating in each direction per hour.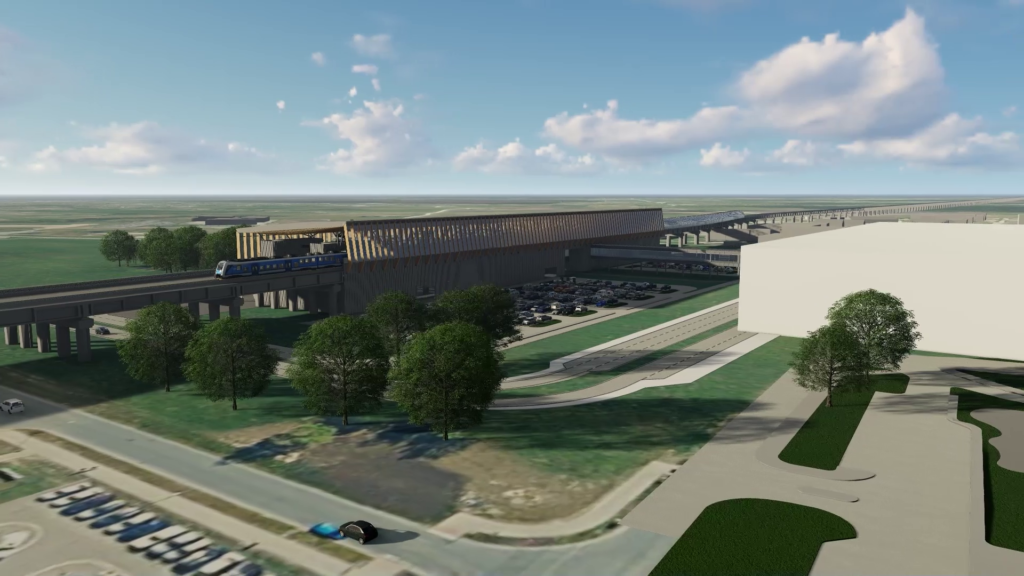 The overpass is being built to ensure road traffic to the airport is not disrupted by Rail Baltica's high-speed rail service.
When complete, it will be two kilometres long – including a 200-metre, monolithic section through the station itself – and reach a height of 13 metres.
"The Rail Baltica project envisages not only the construction of a railway station, but also the laying of railway tracks from Imanta station to Mārupe. The high-speed railway line will be 4.5 kilometres long and will run along the flyover, embankment and overpasses.
"The flyover piles are being built in the area between Torņu Street and the P133 road. We carry out construction works in a planned and thoughtful manner. Our intention is to have minimal impact on traffic flow and the surrounding environment. In order to achieve this, we have chosen a special pile construction technology."
For the construction of the 1.20-metre diameter and 30-metre long piles, a special Kelly-Casing construction technology is being used.
This involves drilling and concreting the piles instead of driving them.
The technology was chosen to reduce the impact on the surrounding environment and infrastructure, without creating unwanted noises and vibrations during the construction process.
Initially, with the help of special equipment, the casing pipe of the pile is installed and the drilling of the soil begins. Next, the reinforcement frame is installed and the pile is concreted. At the end, the casing pipe is pulled out of the cavity.
BSL Infra plans to carry out the construction works in five consecutive stages between now and December 2025.
The first stage –made up of the construction of the railway station terminal, access roads and related infrastructure – began in July 2021 is scheduled for completion by December 2023.