The Pärnu City government has issued a construction permit for Rail Baltica to build the Pärnu international passenger terminal in Estonia.
The Rail Baltica international passenger terminal will be located approximately 4 kilometres from the centre of Pärnu between Via Baltica and the Pärnu River.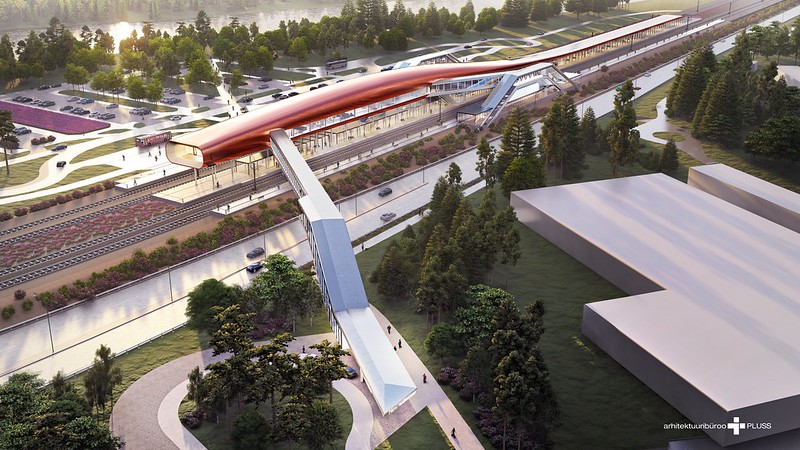 The recently granted permit for this project incorporates the terminal building, surrounding outdoor areas, parking lots, access roads and utility networks.
"We have taken another step to provide Pärnu with fast connections to the capital and the rest of the world. The recently issued construction permit allows us to begin the construction works of the new railway terminal in Pärnu, from where people will be able to travel to Tallinn in 40 minutes and to the Latvian capital, Riga, in just one hour after a few years.
"Pärnu will regain the connections it once lost with Tallinn and Riga, but in a completely different quality: the new and modern European-standard railway will have significantly higher speeds than the slow railway built in the mid-20th century, which has since been closed."
The issuance of the construction permit will allow Rail Baltica to announce the construction tender for this project in 2024.
The terminal building will be built above the railway and will include waiting areas, information points, ticket counters and dining facilities.
Meanwhile, the surrounding area of the terminal will include bus stops, bicycle parking, taxi stands and a parking lot for 150 cars, as well as electric vehicle chargers.
The architectural concept for the terminal emerged from an international architectural competition. The winning design: 'Water Strider', was created by Indrek Allmann, Jaan Jagomägi, Gunnar Kurusk, Tanno Tammesson and Holden Vides from the architecture firm, Pluss OÜ.
The estimated construction cost of the terminal and related infrastructure is expected to reach up to 45 million EUR and will mostly be funded by the European Union.