Rizzani de Eccher has been chosen to construct the Rail Baltica railway bridge over the river Neris near Jonava, Lithuania.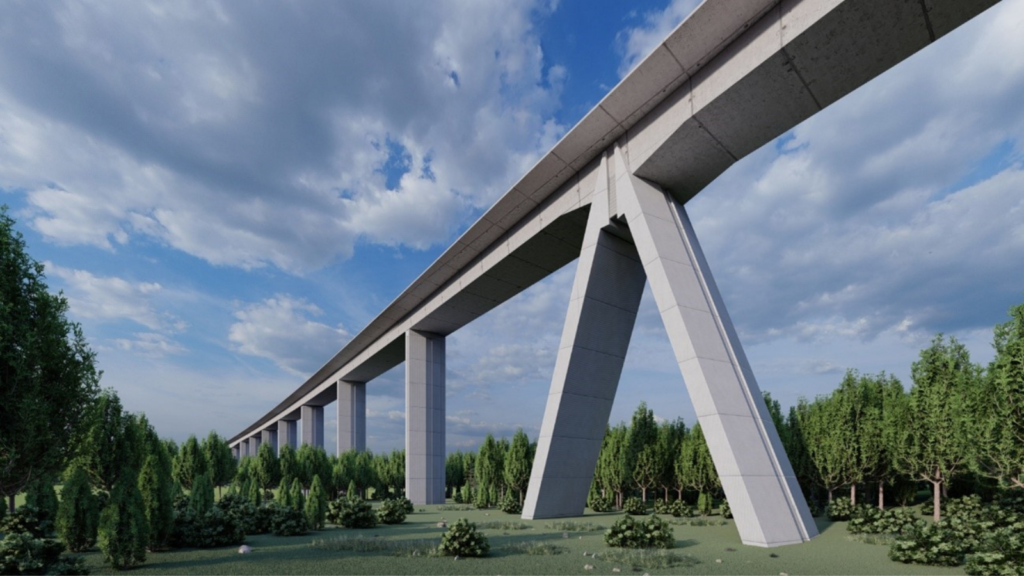 As well as build the bridge, the Italian construction company will be responsible for related infrastructure work. This includes the reconstruction of the drainage system, electricity, telecommunications and water supply networks, and repairs to a nearby district road.
The work is expected to take two and a half years to complete.
Rizzani de Eccher's works contract with LTG Infra – the company responsible for the implementation of Rail Baltica in Lithuania – has been valued at roughly 64 million euros (70.28m USD).
It was signed following the Lithuanian government's National Security Commission (NSK) confirming the compliance of the company with the interests of national security.
"We're honoured and proud to be awarded the contract which will allow us to bring all of our bridge engineering and construction skills and experience to an important and challenging project for Lithuania's rail infrastructure network."
At 1510 metres, this railway bridge will be the longest constructed in the Baltic States and will cross a Natura 2000 site – a breeding and resting site for rare and threatened species.
With this in mind, extra effort is being put into environmental protection, for example not undertaking any work that could affect the ecosystem during fish spawning and migration seasons.
Invasive solutions were quickly ruled out during the bridge's design process. Rather than having supports in the riverbed they will be constructed 150 metres from the water's edge, which will ensure wildlife and vegetation remain unaffected by the structure.
Noise barriers, such as noise-absorbing walls, vibration-dampers and special embankments will be installed to protect local Jonava residents from noise pollution.