Territorial planning procedures for Rail Baltica's Kaunas railway hub in Lithuania have entered the co-ordination and approval stage.
This project will transform Kaunas railway station into a major logistics hub that will connect freight routes from North-Western and Central Europe.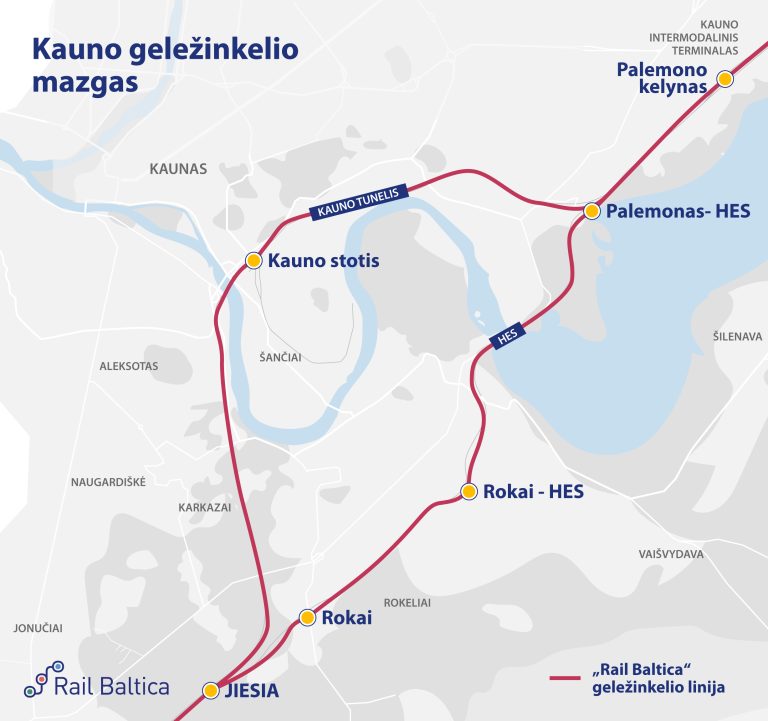 The planned works will include the construction of 1,435mm (standard) gauge main tracks, as well as new arrival and departure tracks next to the existing Kaunas station building.
Meanwhile, the project will relocate the current 1,520mm (broad) gauge tracks to the southern side of the station.
"The Kaunas railway hub and its infrastructure are the epicentre of the Rail Baltica project – it will connect Western and Central Europe with Northern Europe and speed up the transportation of transit cargo to the Port of Klaipėda. The active participation of the public in territorial planning procedures is particularly welcome, because only mutual cooperation can ensure the most optimal solutions when planning the European gauge railway."
It is expected that the infrastructure plan for the Kaunas railway hub will be approved by the government in the third quarter of this year.
Once the government approves the plan, land acquisition procedures can begin. In total, 43.3 hectares of public and private land plots and 325 structures will be acquired for the needs of the state.
This project is a key component of Rail Baltica's construction of the Kaunas railway node, which will include five new railway viaducts and two new bridges over the Jiesia River, as well as the reconstruction of five existing bridges.
Furthermore, Rail Baltica plans to build a double-track railway tunnel in the vicinity of the Palemonas station.