As construction continues on the Rail Baltica Riga Central Railway Station, the company has presented its vision for the future infrastructure and station building.
Rail Baltica states that the new station will be accessible, convenient and functional and is expected to serve passengers for over 100 years.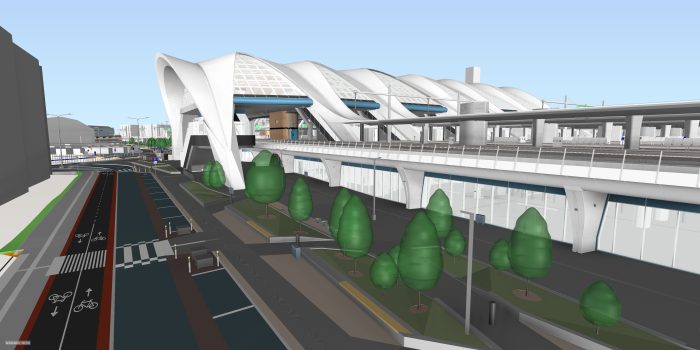 Riga Central Railway Station will feature a total of 21 escalators, 12 lifts and 25 new sets of stairs, as well as 8 platforms and 14 railway tracks.
As a multimodal hub, it will conveniently connect with other public transport services and micromobility options. Meanwhile, a new 'kiss & ride' street will be established as a safe safe pick-up and drop-off zone.
© Rail Baltica
The station will also provide services for baggage handling and check-in for flights and trains going to Baltic airports.
"Riga Central Station acquired its current form 60 years ago, which was appropriate and modern at that time, but now Riga residents and city visitors will benefit from a completely different level of infrastructure and service quality, along with compatibility with other types of transport and environmental accessibility. In terms of visitor numbers, Rail Baltica Riga Central Station will become the biggest passenger service hub in the Baltics – offering passengers the chance to travel to any destination in Latvia and Europe."
The station's design incorporates several sustainable solutions, including efficient thermal insulation and energy-efficient technologies.
Furthermore, the structure has an explosion-proof, barrier design to help it withstand threats from terrorism.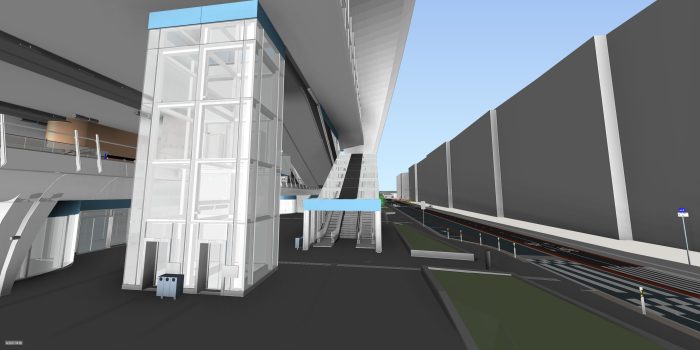 © Rail Baltica
Currently, the structure of the railway viaduct around Riga International Bus Station is taking shape, and the walls supporting the Rail Baltica railway bridge over the city canal have been fully built.
In addition, the southern section of the existing railway overpass on Gogoļa Street has been dismantled, and pile drilling works for the new overpass are underway.