The international tender for the construction of Rail Baltica's main line in Latvia has been launched by Eiropas Dzelzceļa līnijas – the country's Rail Baltica implementing body.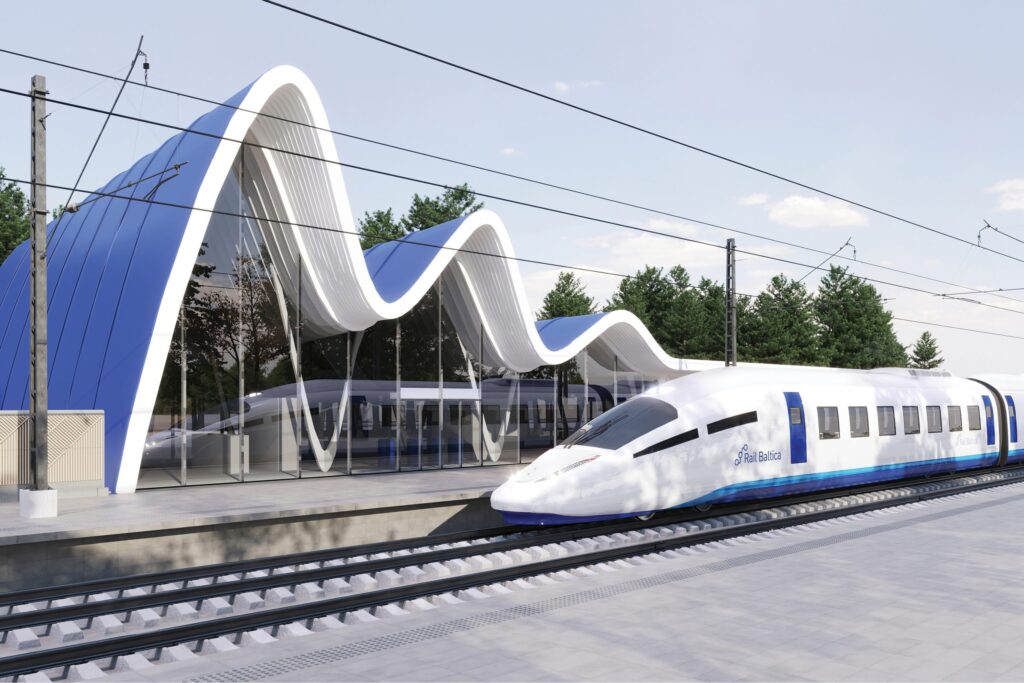 The tender will be carried out in two stages, and candidates must apply by 28 January 2022. By the end of next year the winner will be chosen and the contract signed , ensuring that construction can start in the first half of 2023.
The winner of the tender will provide construction works of substructure and superstructure for Latvia's 260km of the Rail Baltica railway line. This will include preparation of the territory, construction of embankments, railway bridges, roads, overpasses and rails.
However, the tender's framework does not include construction of railway electrification and signalling sub-systems. Instead, this procurement will be launched centrally by the Rail Baltica joint venture and global project coordinator RB Rail AS.
All work relating to this tender will take place outside of the capital, Riga, as the reconstruction of the Riga Central station section has been underway for a year, and the construction of the Rail Baltica infrastructure at the Riga International Airport section has also already begun.
"This tender will be the largest for the construction of the mainline in Latvia. Early contractor involvement is an internationally accredited practice that allows to consolidate the responsibility for project execution while ensuring the so-called adaptive construction process.
"Construction will be carried out in line with the maturity of the phases of the project allowing more efficient use of financial resources and construction materials as well as to act responsibly within the available EU funding.
"Such practice secures resource mobilisation of the selected company and allows to provide consultations during the design process what leads to effective construction cost optimisation."
This is the first of a number of Rail Baltica main line tenders scheduled for the new 2021–2027 financial planning period.
Construction works for the remaining sections and structures will be procured in separate tenders. This includes sections of the mainline in the city of Riga – from Riga Airport to Torņkalns Station and from the Central Railway Station to Acone, mainline cross-border sections on the Latvia/Estonia and Latvia/Lithuania borders and the construction of the future Salaspils multimodal freight terminal.