Rail Baltic Estonia has awarded the design works contract for seven regional stations across the counties of Harju and Pärnu to Spanish firm, Ardanuy Ingeneria.
This contract is valued at 368,000 EUR (397,903 USD).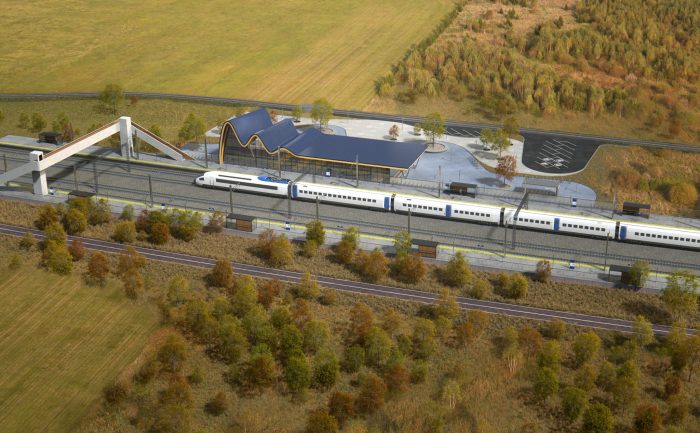 According to Rail Baltica's operational plan, regional trains will run from Tallinn to Riga with 13 stops in Estonia. An international passenger terminal is also planned for Pärnu city.
With the regional stations, all related rail facilities are scheduled to be built in parallel with the mainline.
The build of service facilities such as buildings and outdoor areas are planned to begin much closer to the start of operations.
The seven stations that make up this new contract are Assaku, Luige, Saku and Kurtna in Harju, and Kaisma, Tootsi and Urge in Pärnu.
The scope of the agreement includes the design of waiting platforms, overpasses and underpasses, outdoor areas, parking lots and access roads over a five-month period, with an additional three months scheduled for building permit applications.
For the crossings between the station buildings and waiting platforms, existing designs developed for regional stations in Rapla country will be used and adopted to local conditions.
According to Rauno Lee, Senior Project Manager at Rail Baltica Estonia, work on regional stations is underway across the whole of Estonia's Rail Baltica mainline, apart from Surju and Häädemeeste.
The construction tender for the second section of Estonia's Rail Baltica mainline was announced earlier this month, with construction work in Harju County to begin in the second half of this year.
At the same time, detailed plans have also been initiated for nine regional stations on the Tallinn-Pärnu section, not including Assaku.
At the start of this year, Rail Baltica also announced its shortlist for the energy subsystem design and construction contract. This will be Europe's largest cross-border railway electrification project.