RB Rail Launches Open Competition to Find Experts for Rail Baltica
The Joint Stock Company RB Rail AS has announced an open competition, "Expert Services", for which proposals are to be submitted by 29 June, 2017. In order to engage the best national and international experts in the field, RB Rail is looking to procure expert services to support the Rail Baltica project delivery team in the planning and design phase of the railway.
The experts will be involved in various tasks for the Rail Baltica Global Project management, small scale studies and technical support, preparation of procurements and subsequently in contract management.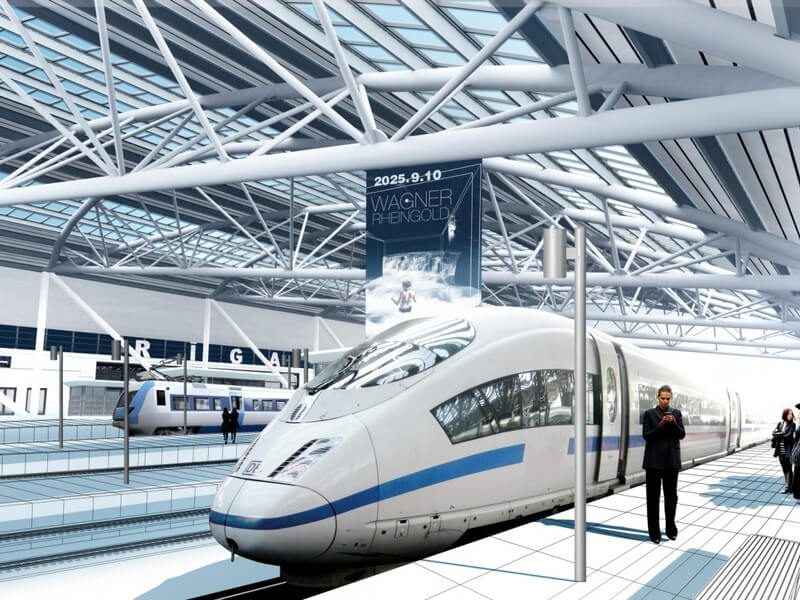 Open Contest for Expert Services
RB Rail will select experts in altogether 32 fields of expertise in such areas of expertise as environment, spatial planning, engineering surveying, design, construction management, business and economics. The required expertise is related to railway planning and design, and railway business.
RB Rail particularly invites experienced experts in their field of expertise to participate, including specialised SME companies. Tenderers are not bound to make any groups of experts for their proposals. They can propose experts for as many fields of expertise as they want.
RB Rail expects to form a pool of up to approximately 90 external experts to be contracted under the framework agreement and called to provide services on on-demand base. The expert services are to be provided in 2017 and 2018.
Rail Baltica
Rail Baltica is the largest infrastructure project in the Baltic States to date and it envisages construction of a new, EU gauge double-track electrified railway line (Tallinn – Riga – Kaunas – Warsaw) to eliminate the technical bottleneck due to the gauge differences (1520 vs.EU 1435 mm). This project is part of the TEN-T North Sea-Baltic corridor. The procurement and subject matter is co-financed by Connecting Europe Facility (CEF).
RB Rail AS
RB Rail AS is a joint venture between the three Baltic States established in October 2014. Holding equal shares in RB Rail AS are "Eiropas dzelzceļa līnijas" SIA in Latvia, "Rail Baltica statyba" UAB in Lithuania and "Rail Baltic Estonia" OU in Estonia.
RB Rail AS is the central coordinator for the Rail Baltic/Rail Baltica project. The project involves the construction of a high speed rail line from Tallinn to the Lithuanian/Polish border. Rail Baltic/Rail Baltica will be an environmentally friendly electrified public rail line and all round modern form of transportation.
Original article © Rail Baltica.
FOR ALL THE LATEST INFORMATION, NEWS, IMAGES, VIDEOS AND ARTICLES ON ALL ASPECTS OF INFRASTRUCTURE, PLEASE CLICK HERE.