Construction of Rail Baltica's railway bridge over Neris River in the district of Jonava, Lithuania is moving forward at pace.
Piles are now being installed at the speed of one to two per day using a rotary drilling machine that is capable of reaching heights of 27 metres, and plans are afoot to introduce additional equipment to accelerate this work further.
A total of 376 piles will be installed. These will mainly be 1.5 metres in diameter, but there will also be some 1.8 metres in diameter. The longest pile will be a 33 metres deep.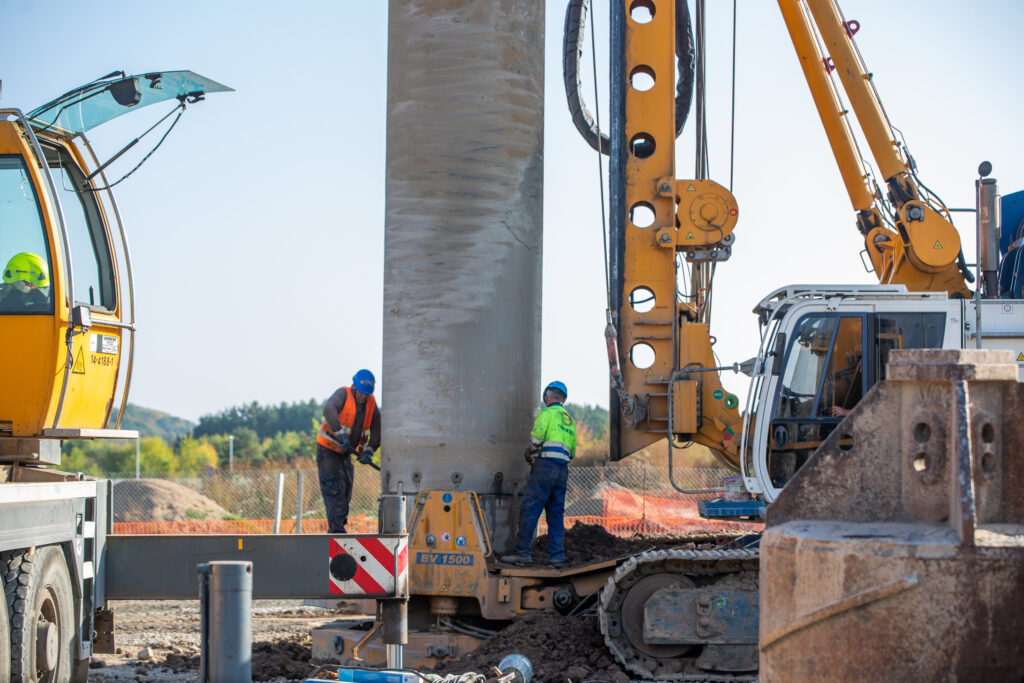 The bridge's construction is being carried out by Italian construction firm Rizzani de Ecche, with installation of the piles due to be complete by next spring.
Once they're in place, concrete will be poured, and the grate – the upper connecting part of the pile foundation, which will support the bridge structures – will be built. The next stage will then be the construction of the piers, abutments, supports and finishing works.
"After drilling the pile installation site, the metal frame of the pile reinforcement is first installed and then the concrete is poured.
"It's estimated that 40−60 cubic metres of concrete will be needed for each pile, depending on their length and diameter."
At almost 1,510 metres long and 40 metres high, the bridge will not only be the longest in Lithuania, but also in the Baltic States, and it's one of project's most complex engineering structures.
Due to its complexity, intensive preparations were made for the main construction works. Preliminary work – such as stump and brush clearance, site preparation and the installation of approach roads to the bridge columns – has been underway for over a year.
The bridge will also cross the European Ecological Network Natura 2000 area, therefore special attention is being paid to environmental protection throughout construction.