Alstom's Citadis X05 trams have entered passenger service on the South Circular light rail line in Kaohsiung, Taiwan.
In November 2020 the Citadis X05 trams entered commercial operation on phase 1 of the circular light rail line. In total, Alstom has designed, delivered and commissioned 15 Citadis X05 trams, as well as the power supply and energy storage equipment, all of which are completely interoperable with the existing network and planned extension in the city. These are the first Alstom trams to operate in Taiwan and the first Citadis X05 trams in Asia.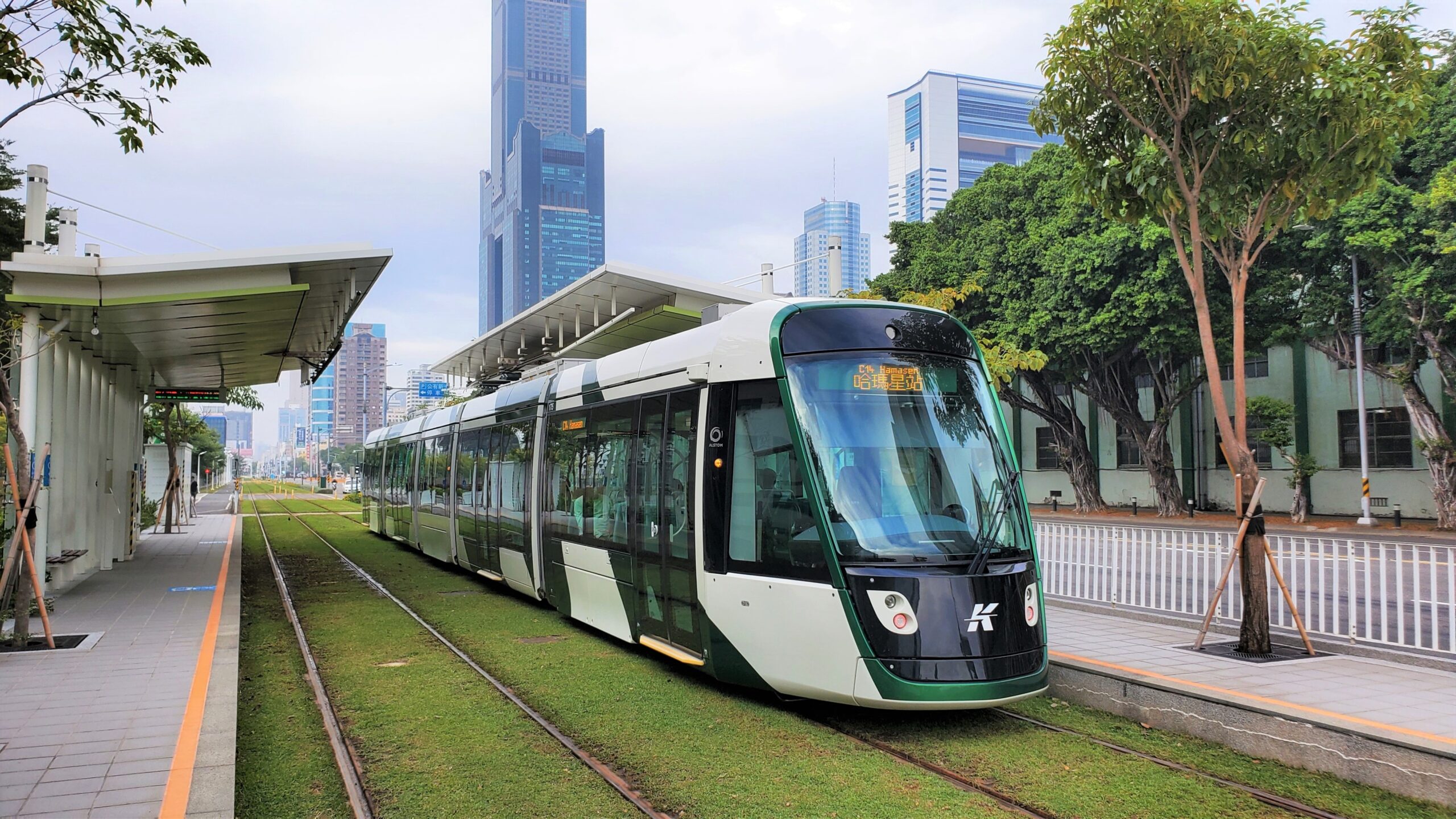 The total Circular light rail line will have 37 stations. 14 opened as part of phase 1 in 2015, while 9 (South Circular) of the 23 phase 2 stations opened on 12 January 2021. The full route will be a 22.1km loop.
"Being the first Asian city to adopt the Citadis X05, we are excited to be contributing towards the green modernisation of Kaohsiung's public transport network, while protecting the aesthetic appeal of the city. With their efficiency, availability and easier maintenance, the Citadis trams provide a step change in the city's transport capability, reliability and comfort."
The trams are fully low floor. They have double doors for better accessibility and passenger flow. They also have large bay windows, ergonomic, spacious seats and large passenger information displays.
The Citadis trams use ground charging coupled with Citadis Ecopack technology. One of the ways in which Alstom has increased the efficiency of these trams is by equipping them with permanent-magnet motors.
Eight different Alstom sites in France were involved in the production of these trams:
La Rochelle: design and assembly
Aix en Provence: safety control system
Le Creusot: bogies
Ornans: motors
Tarbes: traction system equipment
Valenciennes: interior design
Villeurbanne: on-board electronics
Vitrolles: on-board power supply switching boxes
Sesto in Italy contributed to the traction system equipment, and the Taiwan team conducted the on-site testing, training and warranty services.
Other cities operating Citadis X05 trams are Athens, Frankfurt, Paris and Sydney.
The first rolling stock to operate on the line in 2015 were CAF Urbos trams.