Alstom has been awarded the contract to expand Rio de Janeiro's VLT (tramway) system.
This will offer passengers an integrated terminal connection to a new bus rapid transit (BRT) system, as well as a connection with the city's main bus station.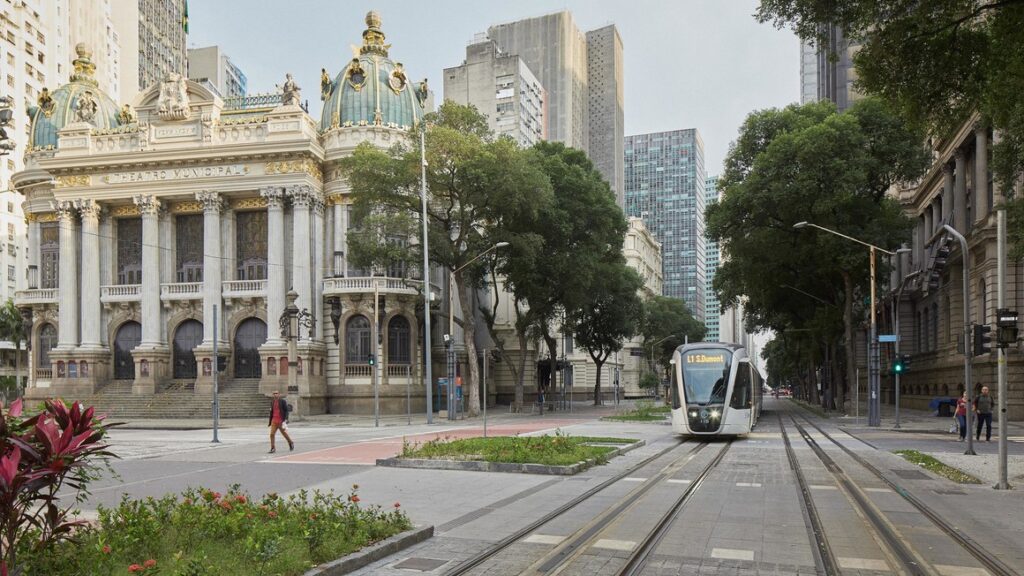 The expansion announcement comes on the sixth anniversary of the VLT's operation. Inaugurated for the Rio de Janeiro Olympics in 2016, the network has three lines, 29 stops and a fleet of 32 Alstom Citadis trains.
These have already transported over 88 million people on more than a million journeys.
The new contract states that Alstom will provide a 700-metre double track extension and a four-platform terminal station entitled Terminal Gentileza.
It will also supply signalling and its APS ground-level power supply system for the extension, in addition to a new rectifier substation and adaption of the existing one.
The APS system is made up of two shoes at the bottom of the train. When the vehicle passes through the place where power box equipment is installed, the corresponding APS rail segments are energised and power supply is released to the vehicle.
A set of supercapacitors also store and supply energy to the vehicle in places without energising rails or in case of a localised failure, up to the next power point, which eliminates the need for external wires.
"The tram allows the city to develop sustainable mobility, in addition to rethinking and modernising urban areas and preserving its architectural heritage."
Passenger capacity is expected to rise by 40% once the extension opens, which will also pave the way for other expansions in the São Cristóvão region north of the city.