Grand Avignon Gets Its First Alstom Citadis X05 Tram
Grand Avignon, France, received its first Alstom Citadis X05 tram on 13 December. It took the tram three days to travel from its assembly site in La Rochelle. Alstom engineers also designed the Citadis tram at the La Rochelle facility. Overall, Alstom is contracted to deliver 14 trams to Grand Avignon. They are to enter service in the summer of 2019.
Jean-Baptiste Eyméoud, President of Alstom in France, said: 
"Alstom and its teams are proud to present this first tram which addresses the major transport issues of the Agglomeration Community of Grand Avignon. We always take great pleasure in showcasing the knowhow and technologies deployed by Alstom's men and women, for our customers in France and around the world."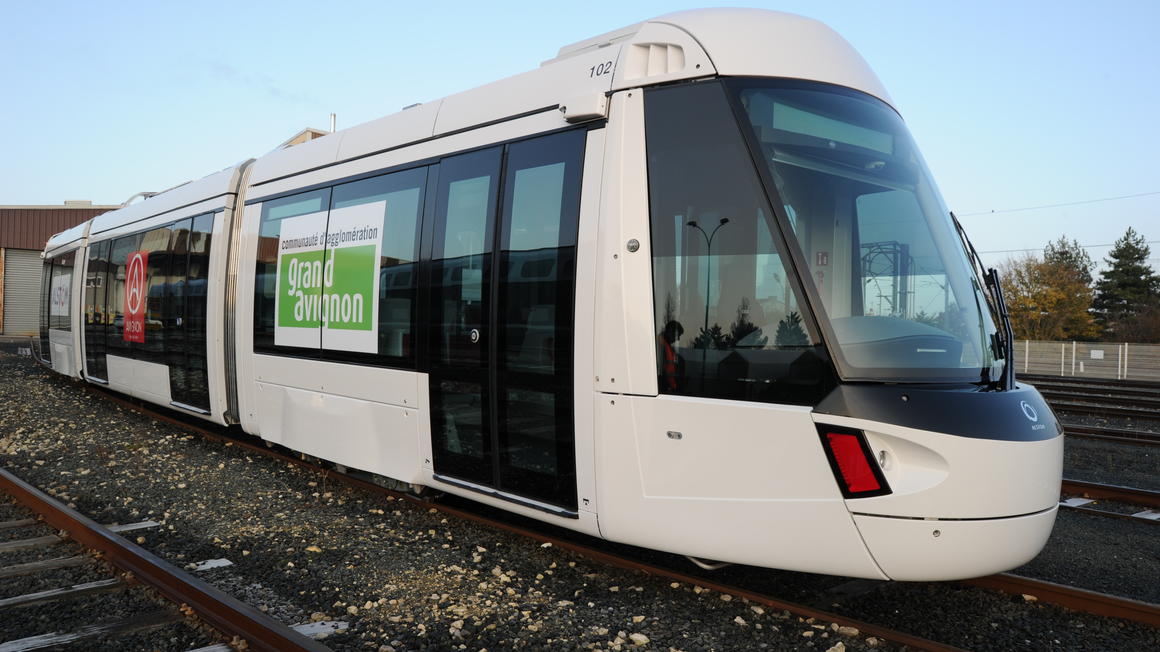 Alstom Citadis X05 Specifications
Each tram is 24m long and features four double doors on both sides. Alstom's trams for Grand Avignon have a capacity of over 140. Furthermore, all the lighting in the trams is LED lighting, complete with diffusers to produce a soft, homogeneous effect. The large windows, which cover 40 percent of the tram, further contribute to the positive passenger experience. The Alstom Citadis X05 benefits from standardised components that have stood the test of time. Importantly, they are accessible to passengers with reduced mobility. The environmental credentials should also be mentioned: the Citadis X05 is highly energy efficient. Up to 98 percent of it is recyclable.
In addition to Alstom's La Rochelle plant, six other Alstom sites are participating in this contract. They are: Ornans (for the engines), Le Creusot (for the bogies), Tarbes (for the traction drives), Valenciennes (for the control system and interior layout), Saint-Ouen (for the design) and Villeurbanne (for the onboard electronic systems).
The Alstom Citadis is a popular tram. The rolling stock manufacturer has sold more than 2,600 worldwide, to more than 50 cities. For example, the cities of Nice, Sydney, Lusail and Caen have all placed orders with Alstom for Citadis X05 trams.