Infrastructure Ontario and Metrolinx have awarded a contract for the Hurontario LRT to Mobilinx Hurontario General Partnership (Mobilinx). This contract is worth 4.6 billion CAD (3.15 billion euros | 3.51 billion USD). Mobilinx will design, build, finance, operate and maintain the railway line for a period of 30 years.
Mobilinx estimates that during the peak of construction, the project will generate in the region of 800 jobs. The design work will start straight away. Construction will then likely go on until autumn 2024. Original plans envisaged construction to begin in 2018 with a completion date of 2022.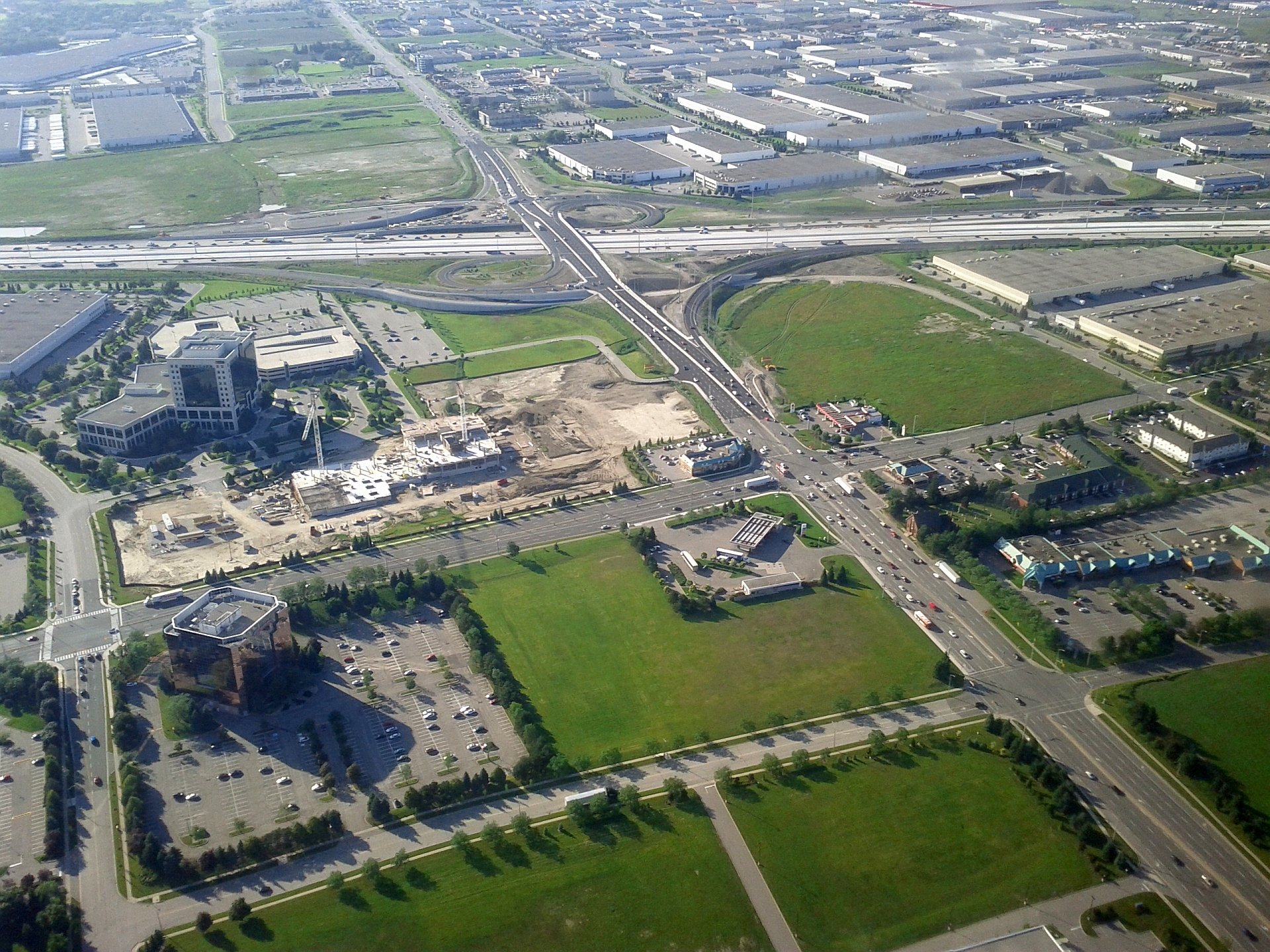 The Mobilinx team is made up of several major companies:
Applicant Lead: John Laing Investments Ltd, Astaldi Canada Enterprises Inc., Hitachi Rail STS S.p.A., Transdev North America Inc., Amico Concessions Inc., Salini Impregilo Canada Holding Inc.
Design: IBI Group Professional Services (Canada) Inc., Hitachi Rail STS S.p.A., Morrison Hershfield, Arcadis Canada Inc., Daoust Lestage Inc., Exp Services Inc.
Construction: Astaldi Canada Design & Construction Inc. (28 percent stake), Hitachi Rail STS S.p.A., Amico Infrastructures Inc., Bot Infrastructure Ltd, Salini Impregilo Civil Works Inc. (42 percent stake)
Operation, Maintenance & Rehabilitation: Transdev Services Canada Inc., Hitachi Rail STS Canada Inc., Astaldi Canada Enterprises Inc., Salini Impregilo S.p.A.
Financial Advisor: National Bank, HSBC
The contract is a public-private partnership. Mobilinx will operate and maintain the light rail line, but Metrolinx will maintain its public ownership.
Ontario's Hurontario LRT
The Hurontario LRT is an 18km light rail line that will feature 19 stops. The north-south line will connect the cities of Brampton and Mississauga to the southwest of Toronto. The northern terminal will be Brampton Gateway Terminal, the southern one will be Port Credit GO Station. The Hurontario LRT will intersect with the Züm Transitway (bus), the Mississauga Transitway (bus), and with the Milton and Lakeshore West GO Transit lines (rail).
Cycling Infrastructure
In addition to the construction of this light rail line, the project will include a raised cycle path on both sides of Hurontario Street between Steeles and the Queensway. A lack of land availability to the south of the Queensway means there will be a shared path on the east side of Hurontario Street to Port Credit GO station after the Queensway.
Road Infrastructure
Regarding roads, two lanes will provide the space for the Hurontario LRT north of the Queensway. South of the Queensway the road will be widened to keep the existing traffic configuration.
"Hurontario is an important corridor for the future of Mississauga and Brampton. The LRT will transform Hurontario into a vibrant people-oriented corridor connecting communities and accommodating growth anticipated over the next 30 years. A reliable and convenient transit system through this corridor will be a means to effective, sustainable economic and residential growth. The project will mean a doubling of the corridor's capacity to move people, significantly improved transit times, and serve as a crucial link between many of the region's existing transit lines."
Hurontario Rolling Stock
The rolling stock will be electric Alstom Citadis Spirit light rail vehicles. These vehicles are low-floor throughout, featuring a modular design. Each Citadis Spirit has 120 seats and a standing capacity of 216. There is plenty of room for wheelchairs, strollers and bicycles – though bicycles will not be allowed on the light rail vehicles during peak times.