France: Alstom Agrees Framework Contract with Tram Operator in Lyon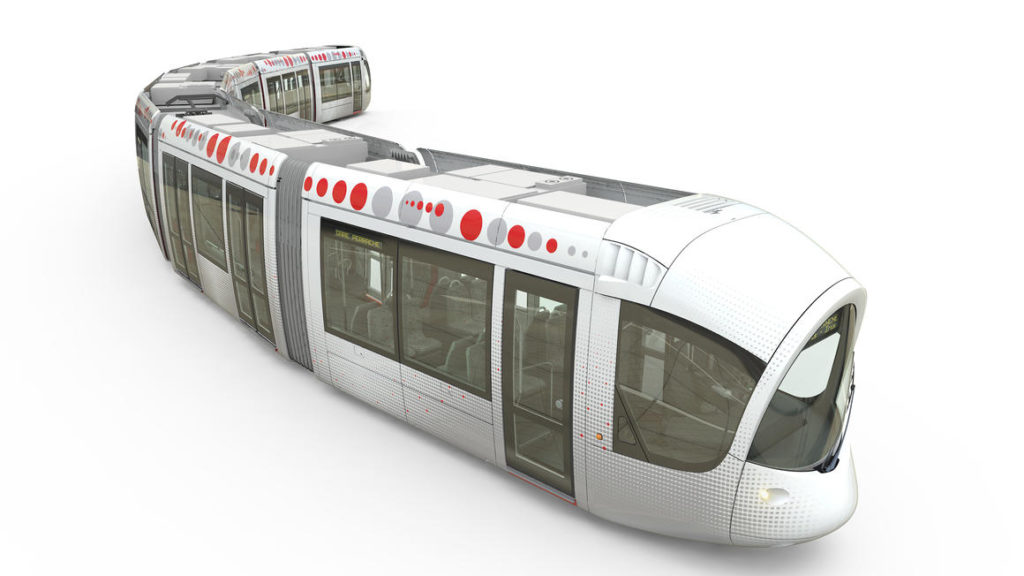 Alstom Transport has agreed a framework contract with SYTRAL (Syndicat mixte des Transports pour le Rhône et l'Agglomération Lyonnaise) in Lyon for the supply of Citadis trams. The first order within this agreement is for 11 vehicles. This order is worth more than 40 million euros for Alstom. Subsequent orders will depend upon SYTRAL's future requirements for rolling stock.
The 11 trams will operate on line T4 of SYTRAL's tramway network. The first vehicle should be delivered to Lyon by the end of 2019.
The design of these new trams will be identical to the current SYTRAL fleet, which was also designed by Alstom, but the front end has been entirely redesigned to conform to new guidelines that were introduced  by the French government in 2016. The new look improves visibility and comfort for the driver, but preserves the original silk worm-shaped nose.
The 43 metre-long fully low-floor trams can accommodate up to 300 passengers per vehicle and are equipped with air-conditioning, a video surveillance system and audio-visual information for passengers. 98% of the materials used in Citadis trams are recyclable.
Jean-Baptiste Eyméoud, Senior Vice President of Alstom in France, said:
"We are delighted to win this contract which presents a technical challenge: to develop the front end of the tram while preserving the spirit of the original design. This order demonstrates Alstom's ability to offer tried-and-tested products, customised to meet the specific needs of its customers while complying with the regulations in force. With 92 Citadis trams in operation, the Lyon network is a real showcase of French and Alstom expertise."
The trams will be designed and manufactured at Alstom's factory in La Rochelle, France. Some components of the trams will be produced at other Alstom sites in the country: speed-sensing equipment at Aix-en-Provence, bogies at Le Creusot, traction systems at Tarbes, on-board electronics and passenger information systems at Villeurbanne, and maintenance equipment and supplies at Valenciennes.