Alstom France: 32 Citadis Dualis Tram-Trains Ordered by Île-de-France Mobilités and SNCF Transilien
Île-de-France Mobilités and SNCF Transilien have ordered 32 Citadis Dualis tram-trains from Alstom. The order, which is approximately worth 170 million euros, is part of SNCF's tram-train framework contract which it signed with Alstom in 2007.
The Citadis Dualis differs from a previous model of the Citadis tram by incorporating features of both trains and trams in the design: modularity, accessibility and reliability. The Dualis can run on both tramlines and railway lines without compromising power or safety. It has the standard dimensions of a tram, but on rails it has a top speed of 100 km/h.  This versatility allows passengers to travel both around a town and into outlying areas without having to make any changes. The combination of two modes of transport into a single vehicle also enhances the sustainability of travel on the lines served by the Citidas Dualis.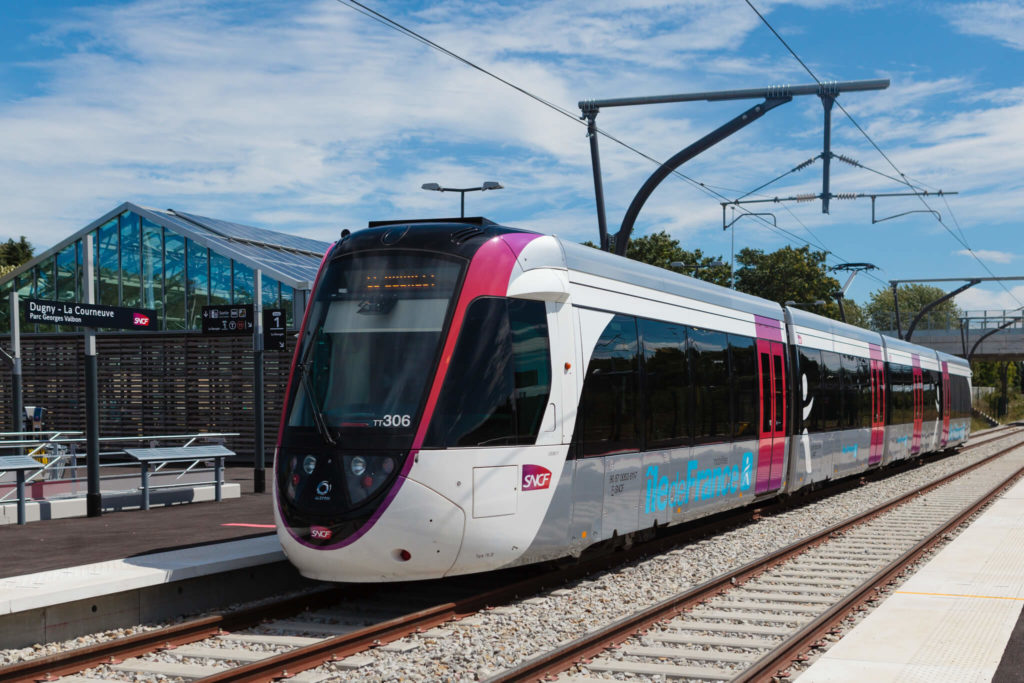 Jean-Baptiste Eyméoud, President of Alstom in France, stated that the order
'points to the relevance of this versatile transport solution, while demonstrating the renewed confidence of our customers, Île-de-France Mobilités and SNCF.'
The trains will be delivered to the customers between 2020 and 2022. 22 of the trains are expected to run on the T12 Express Massy/Evry line and 10 will be on the T13 Express Saint-Cyr/Saint-Germain line.
63 Citadis Dualis vehicles, which are designed and built in France, are currently either operating or on standby in the country. The 15 newest tram-trains, which have been delivered since October 2017, will be commissioned on the T4 tram line in September 2018, and on the Clichy-sous-Bois/Montfermeil extension by the end of 2019.