Alstom has delivered its 130th Citadis tram to Bordeaux. The city is one of Alstom's long-standing customers and now has one of the biggest tram fleets in the country. Bordeaux Métropole ordered these trams in four sets starting in 2000. The first entered passenger service in 2003.
In total, Bordeaux's fleet of Citadis trams comprises 118 44m trams and 12 33m trams. The trams have a capacity of 218–300 passengers, equalling more than three buses. The trams are low-floor and therefore accessible. They also feature air-conditioning and video surveillance. Passengers are kept up-to-date about their journey thanks to the audio and visual information. Importantly, 98 percent of the trams are recyclable.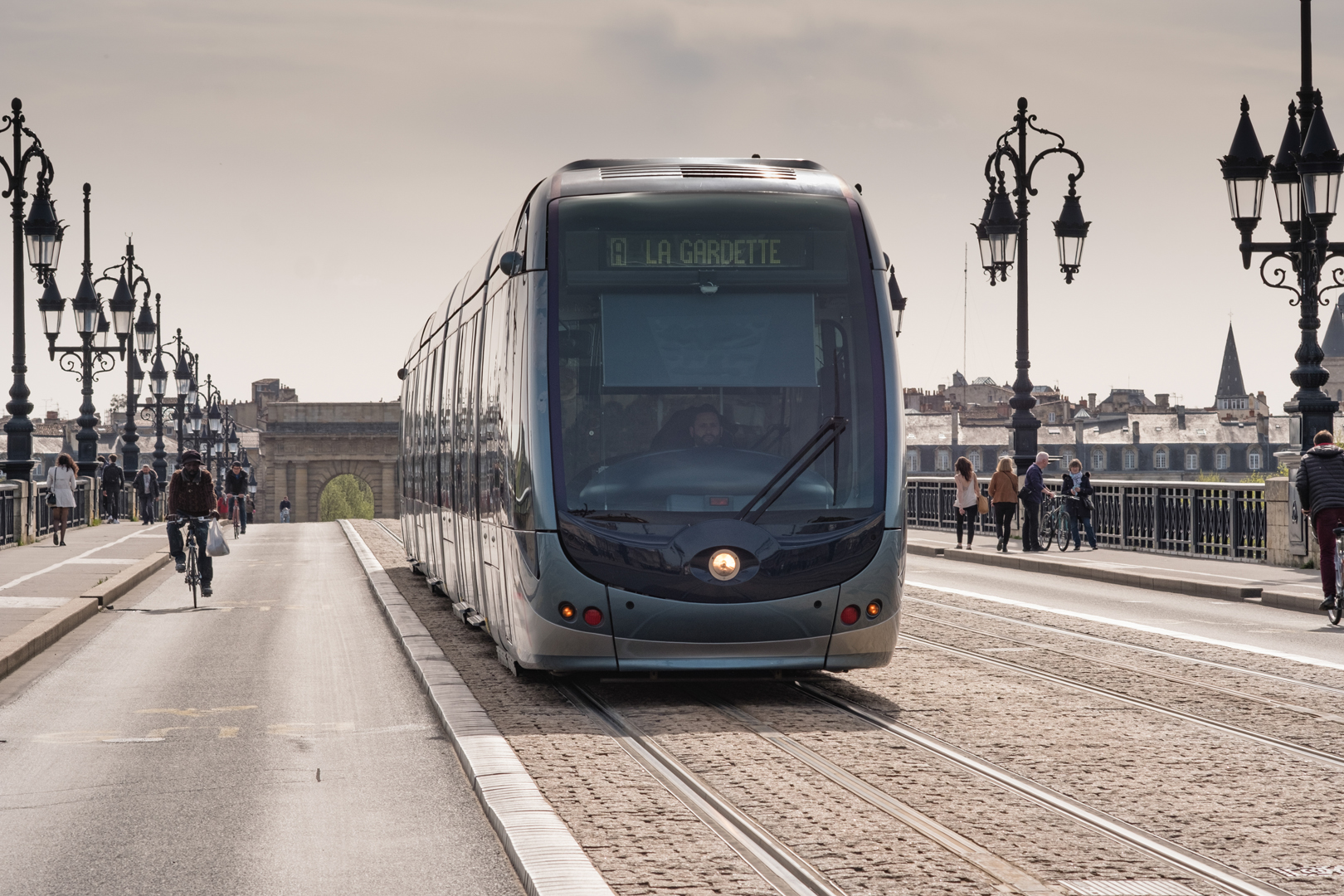 Bordeaux's tram network is made up of four lines. Together they measure 77km. 35 of those kilometres have APS ground-level power supply technology, meaning no unsightly overhead lines. The tram network in Bordeaux is one of the busiest in France with more than 100 million passengers annually.
"The celebration of this delivery is a proud moment for the Alstom teams and for me, as it brings the fleet of Citadis trams in Bordeaux Métropole up to 130 and bears witness to the trust our customer has placed in us over the past 20 years."
All 130 Citadis trams in operation in Bordeaux are built to be compatible with the APS system. Other cities featuring the same system include Reims, Tours, Dubai, Sydney and Rio de Janeiro. However, Bordeaux was the first to choose this system.
Alstom has built on its APS technology and has since developed its SRS ground-based static recharging system, which works in conjunction with the Citadis Ecopack battery solution.
Seven of Alstom's sites in France were involved in delivering on the tram project for Bordeaux.
Also read: