Alstom's Citadis X05 Tram Begins Operations in Nice
France: On 30 June Alstom put its latest version of its Citadis X05 tram, which features its SRS ground-based static charging system for trams with on-board energy storage capacity, into service in Nice, France, for the first time.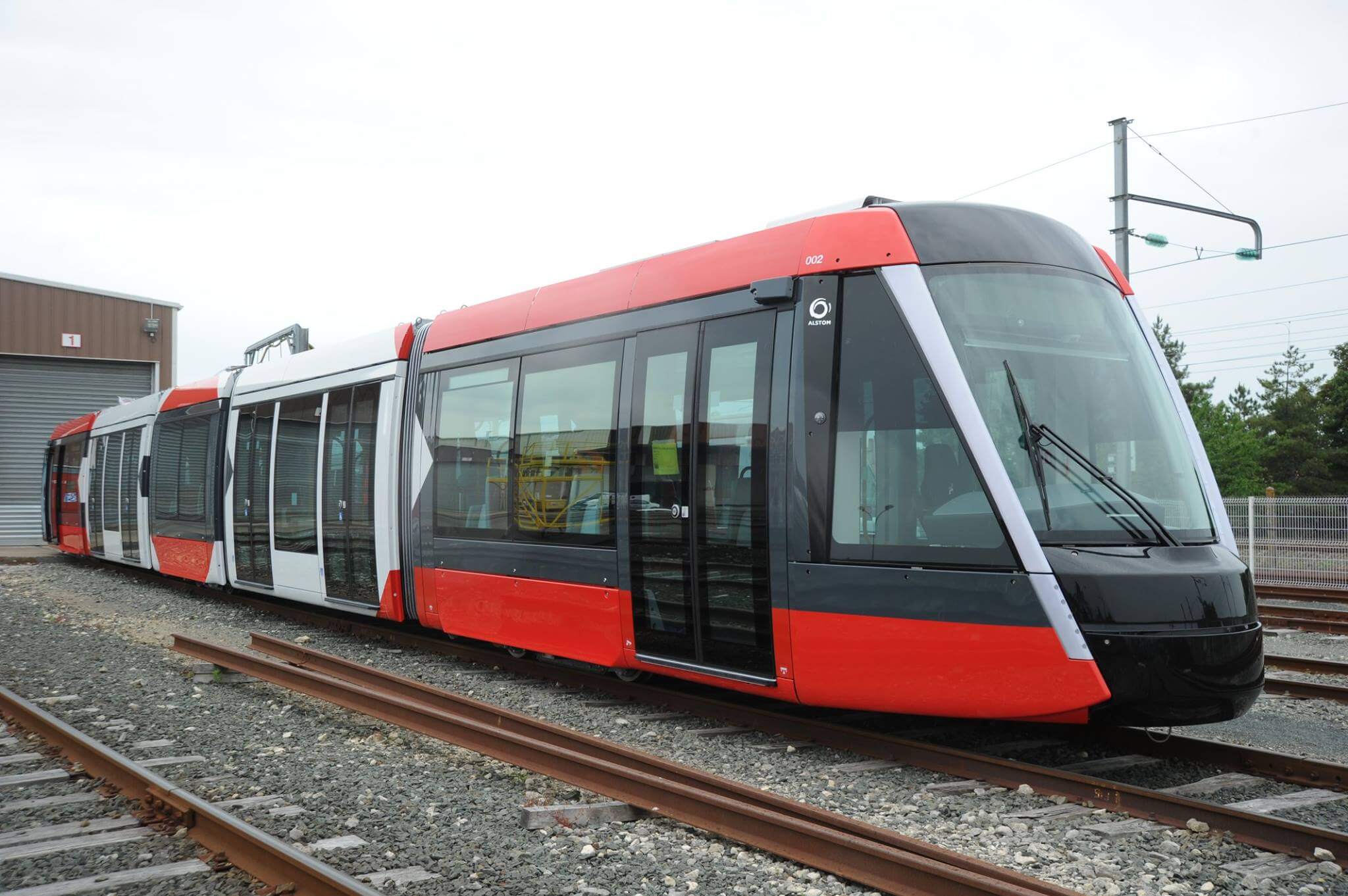 Running on the new CADAM-Magnan section of Nice's line 2 tramway (not yet fully completed), the event was attended by dignitaries including the Mayor of Nice, Christian Estrosi, the Prefect of the Alpes-Maritimes department Georges-Françoic Leclerc, MEP Renaud Muslier, the President of the Alpes-Maritimes department Charles Ange Ginésy and Jean-Baptiste Eyméoud, the President of Alstom France.
Form & Function: Citadis X05 Features
The tram's design was developed by French designer Ora Ïto. The new Citadis X05, which is 44 metres in length, boasts a 40 percent window area, LED lighting, large seats and travel information displayed on wide screen. In addition this new generation has increased accessibility, featuring double doors and low floors throughout. The tram's improvements haven't just been aesthetic in nature, however. Alstom says the Citadis X05 has an increased passenger capacity of 10 percent, an increased passenger exchange rate of 20 percent and a preventive maintenance costs that are down by 20 percent compared to previous models.
The Citadis X05 has some environmentally friendly technology as well. Its SRS charging system allows the tram to be fully charged during its normal 20-second dwell times at stations. This energy is then transferred to the tram's Ecopack units, allowing the tram to run on catenary-free lines. The trams remain environmentally friendly at the end of their lifespan as well as they are 98 percent recyclable.
Jean-Baptiste Eyméoud, President of Alstom France, said:
"It's a tremendous source of pride for Alstom and its teams to participate in this project, a catalyst for innovation and an international showcase of French railway sector expertise. A new generation of trams, a new charging system, the Nice tram will also be the first connected tram as of Spring 2019 with a tram-to-ground Wi-Fi communication system."
Alstom has twelve sites in France of which nine have been involved in designing and manufacturing the line 2 tramway in Nice.