Bordeaux Metropole Light Rail Extension Opens
Alstom has supplied the 26 Citadis trams for the inauguration of the new branch of line C of the Bordeaux Metropole, which took place on Saturday 17 December. The new 7-kilometre line includes six stations in Blanquefort, Bruges, Le Bouscat and Bordeaux, thereby providing access to the centre of Bordeaux by tram for the residents of the Porte du Médoc.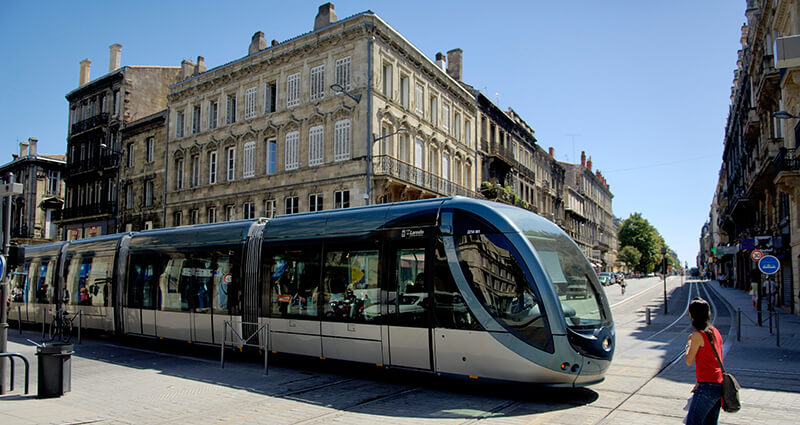 In the second half of 2018, 15 new trams will be added to the fleet of trams already in circulation on the 79 kilometres of track that make up the network. With a total of 115 Citadis ordered since 2000, the Bordeaux Metropole has one of the largest tram fleets in France.
The trams have been approved for the particularities of the Médoc line whose stations are over 500 metres apart. The trams will be able to run at speeds of up to 70 km/h.
All the Citadis trams (33 and 44 metres) of the Bordeaux Metropole are equipped with the ground-based power supply system APS and can accommodate between 218 and 300 passengers each, equivalent to more than 3 buses. Citadis trams offer optimum on-board journey quality with a fully low floor, air conditioning, a video surveillance system and audiovisual information. Up to 98% recyclable, Citadis helps to preserve the environment.
François d'Hulst, French local authorities account director, Alstom France, said:
"We are very pleased to contribute to this new improvement to public transport in the Bordeaux Metropole, linking up the city centre to the Porte du Médoc in 30 minutes"
Citadis trams are designed and manufactured in Alstom's plants in France: La Rochelle for the design and assembly, Ornans for the engines, Le Creusot for the bogies, Tarbes for the traction drive equipment, Villeurbanne for the onboard electronics and Saint-Ouen for the design. To date, over 2,300 Citadis trams have been sold to 55 cities worldwide, including 23 in France.
For the original article, please click here.