Rail Safety Specialist Zonegreen Makes Inroads into Train Modernisation
Sheffield-based rail safety specialist, Zonegreen, has recently completed the first installation of its flagship Depot Personnel Protection System (DPPS™) at a UK train building facility.
The firm's technology was specified by Alstom, during the construction of its £21 million manufacturing and modernisation centre in Widnes.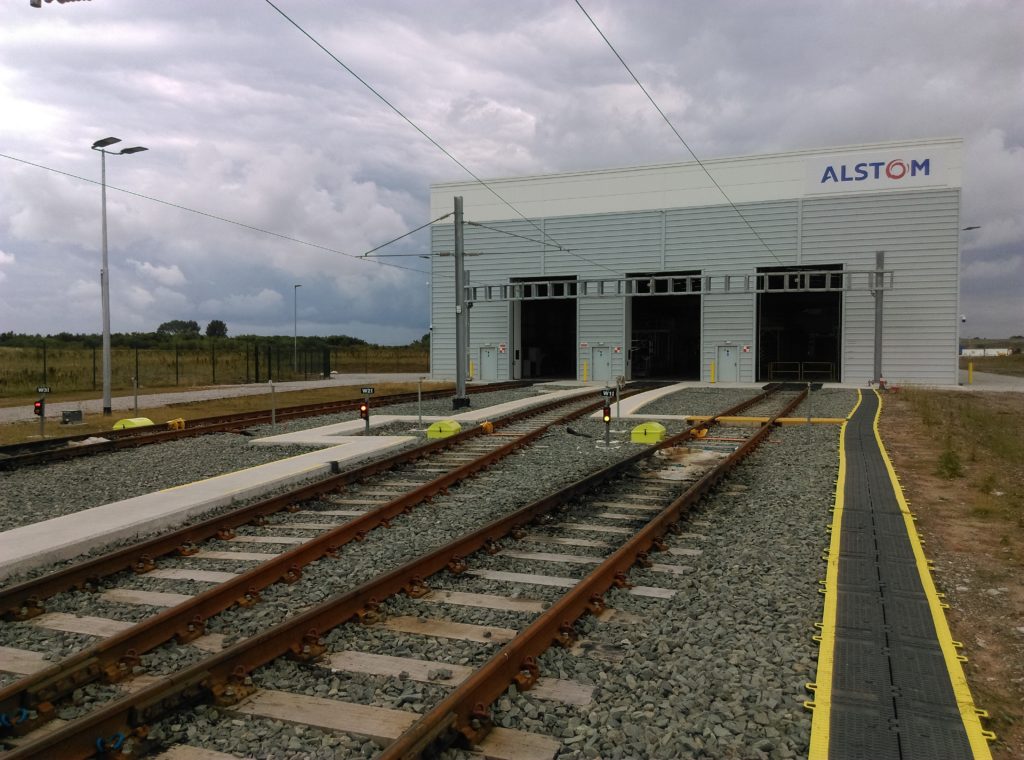 Depot Personnel Protection System (DPPS™)
Working with the project's mechanical and electrical contractors, Dodd Group, Zonegreen has installed DPPS™ within the train modernisation centre. It includes road end panels, powered derailers, warning beacons and klaxons to protect staff from vehicle movements.
The system provides physical protection to personnel working in the centre, in the form of Network Rail approved derailers, which prohibit any unauthorised vehicle movements. DPPS™ also contains audible and visual warnings that railcars are in motion and is the most advanced, reliable and tested product of its type.
Dave Walton, Alstom's senior site services manager, said:
"Rail staff require protection wherever they are at risk and that includes manufacturing and modernisation facilities, as well as traditional maintenance environments. Zonegreen's established track record for improving safety in depots gave us confidence that DPPS™ would work just as effectively at Widnes and we have been very pleased with the results."
Widnes is the largest and most sophisticated train modernisation centre in the UK and also houses Alstom's training academy. It is currently tasked with repainting the 56-strong fleet of Class 390 Pendolino trains serving the West Coast Mainline.
Gemma Houghton, Zonegreen's sales and marketing manager, added:
"Being specified by Alstom for this project was a real honour for us, demonstrating our technology has the flexibility to protect people and infrastructure in any type of rail facility. Widnes has been a real boost to the rail industry in the North West and we are delighted to be involved in such a progressive development."
For more information about DPPS™ or Zonegreen's wide range of rail depot safety systems, telephone (0114) 230 0822 or visit www.zonegreen.co.uk
FOR ALL THE LATEST NEWS, IMAGES, VIDEOS AND DOCUMENTS FROM ZONEGREEN PLEASE CLICK HERE.