Sheffield-based Zonegreen has completed a third project in as many years for the UK's largest rail franchise, ensuring its depots benefit from the latest safety technology.
The rail safety specialists have installed their flagship Depot Personnel Protection System (DPPS) at Govia Thameslink Railway's (GTR) Selhurst facility in Croydon, London.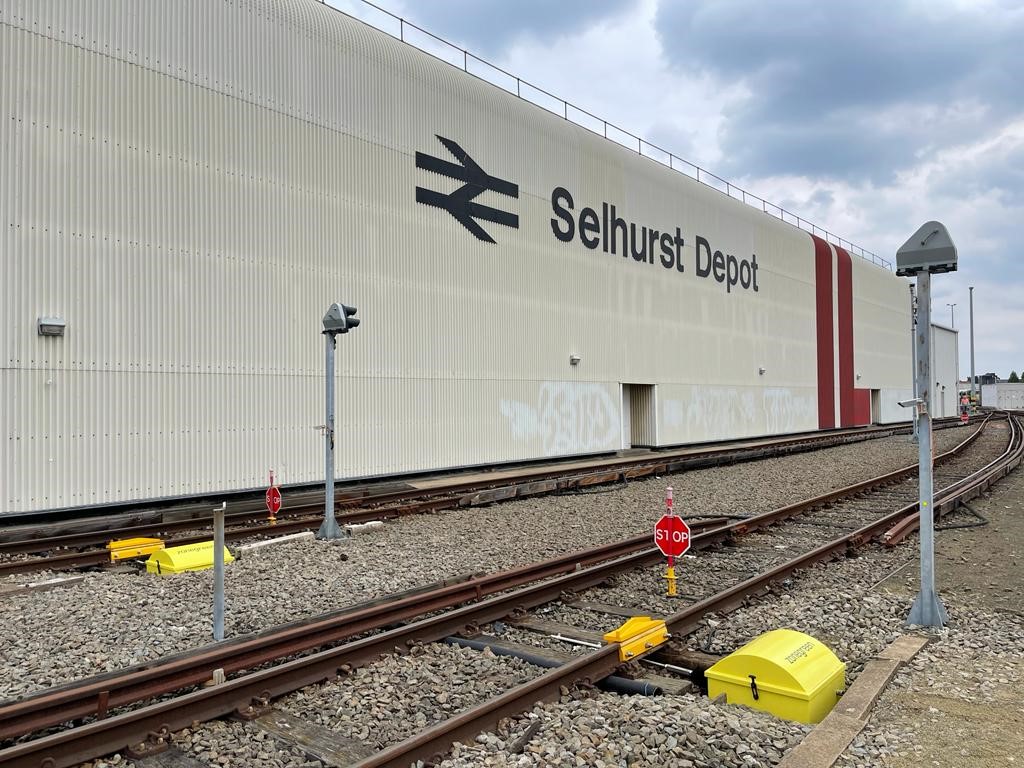 Selhurst is the last in a trio of upgrades for GTR that has seen Zonegreen replace obsolete protective technology with its most sophisticated system yet. Battersea's Stewarts Lane was the first depot to benefit, followed by Brighton.
Seven roads in the depot's inspection shed are now protected by the latest version of DPPS, which creates safe zones for workers through the use of powered derailers, controlled by RFID road end panels. It has also been interlocked with two overhead cranes, to prevent vehicle movements when they are in operation.
DPPS is the most advanced and proven depot safety technology on the market and is the only system to be independently tested and verified to be EMC compliant (electromagnetic compatibility). Personal RFID cards are issued to workers, allowing them to log onto the road end panels and apply physical protection whilst they work in an area of risk. Only after the derailer has been lowered can a shunt signal be moved to 'proceed.' Audible and visual warnings are then activated to alert staff to imminent vehicle movement.
"Selhurst is a busy depot on the London to Brighton mainline, so it was vital our upgrades were carried out with minimum disruption. We are pleased to say this was achieved and DPPS is now keeping staff at the facility safe from the many serious threats they face at work every day – moving vehicles, powerful machinery and high voltage electricity.
"We have created a standardised product that uses the latest technology to mitigate the margin for human error, which is so often the root cause of accidents in depots. By using modern electronics to reduce cabling and electrical components, our latest system is more resilient and easier to install or expand, allowing for future upgrades."
For more information about DPPS, or Zonegreen's suite of depot safety products, telephone (0114) 230 0822 or visit zonegreen.co.uk
This article was originally published by Zonegreen.