Employees entering Tyne and Wear Metro depots are now fully trained in personnel protection, thanks to Sheffield-based Zonegreen.
The rail safety specialists have installed their flagship Depot Personnel Protection System (DPPS*) at a new skills centre being used to ready staff for life in a Metro maintenance facility.
Working with main contractor, Galliford Try, Zonegreen has added DPPS to a two-road shed that forms part of the new, £8.4 million Maintenance and Renewal Skills Centre in South Shields, run by Metro operator, Nexus.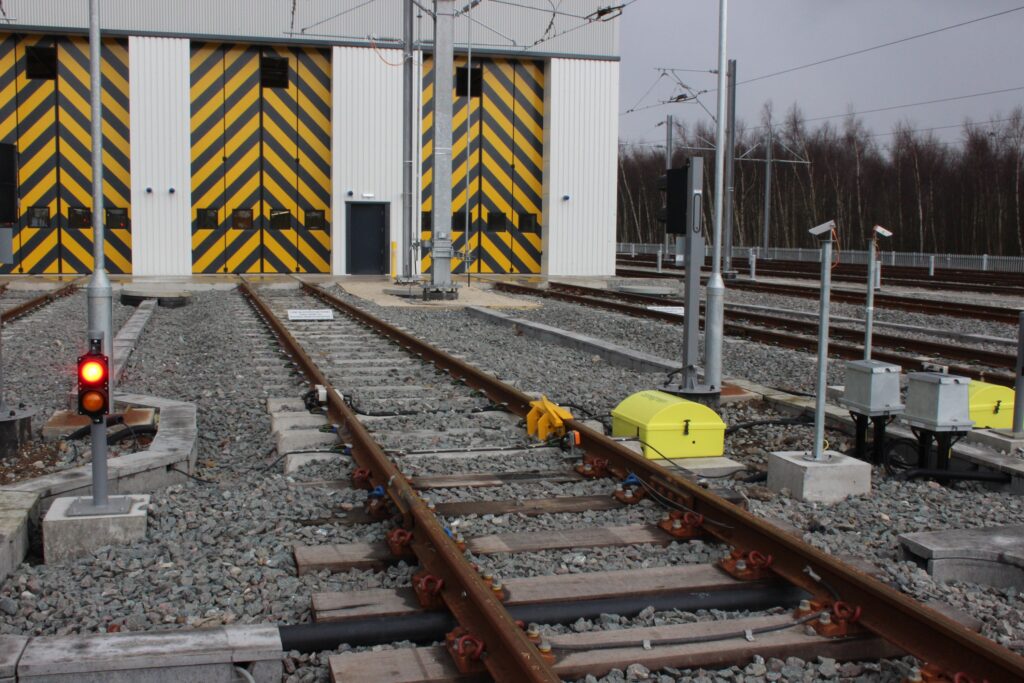 The system uses powered derailers and personalised datakeys to automate safety procedures, eliminating the margin for human error and improving depot efficiency. At Nexus' skills centre, it provides physical protection from vehicle movements, via wheel stops and controls access gates on high-level gantries, so they can only be opened when the overhead lines are earthed. Indicator beacons have also been fitted to give a visual sign that it is safe to work at height.
Zonegreen's technology allows DPPS to interface with the shed's signalling system, enabling vehicles to be brought into the depot directly from the main line, when no staff are logged on, eliminating time consuming stop starts.
"The skills centre is our first project with Nexus and we are looking forward to embarking on a long and prosperous relationship. Introducing staff to depot protection during their training is a really smart move, as it means they will already know how to stay safe when they reach a busy maintenance facility. This is bound to have a positive impact on the working environment, further reducing the risk of accidents."
Zonegreen is now designing a bespoke safety system for Nexus' next project – a new £70 million depot being built on its existing site at South Gosforth. Once complete, it will be used to service the £300 million fleet of Stadler trains being introduced to the Metro network.
For more information about Zonegreen's New Generation DPPS, telephone (0114) 230 0822 or visit www.zonegreen.co.uk.
*DPPS is a registered trademark of Zonegreen.