Zonegreen Begins Major Safety Upgrade for Siemens
Sheffield-based rail safety specialist, Zonegreen, is working with Siemens to overhaul the personnel protection systems installed at its UK maintenance depots.
Kings Heath Traincare Facility in Northampton is the first to receive an updated version of the firm's Depot Personnel Protection System, which was installed originally in 2006.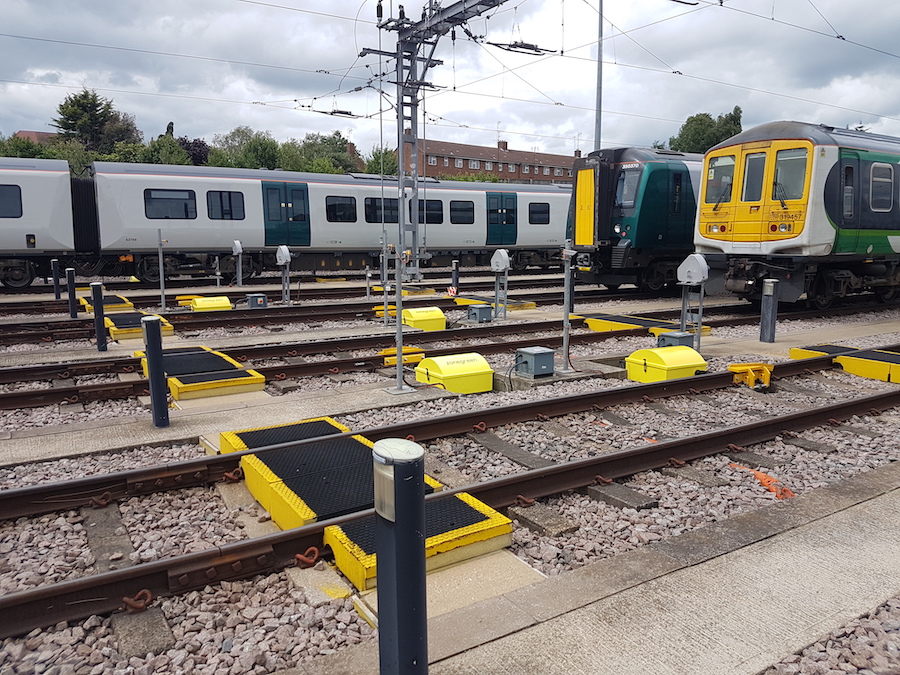 Depot Personnel Protection Systems (DDPS™)
DPPS™ provides physical protection for staff working in rail depots through the use of powered derailers. It is controlled by intuitive road end panels, operated by electronic datakeys that allow staff to create safe zones in which to work. The system also incorporates visual and audible warnings, indicating when vehicle movements have been authorised.
At Kings Heath, the six-road main shed and eight sidings roads have been upgraded to the New Generation DPPS™, which is the product of six years' research and development, plus extensive customer feedback. Zonegreen's latest system is more dynamic and intuitive than its predecessor, utilising modern electronics and remote diagnostic features, to make it easier to maintain and extend its lifespan.
As part of Siemens' midlife overhaul, Zonegreen has also updated its Depot Manager software. It now offers advanced traceability, logging all actions on DPPS™ and provides easy to interpret data with increased analytical options, whilst making it possible to enable train movements remotely.
Christian Fletcher, Zonegreen's technical director, said:
We have enjoyed a long and happy relationship with Siemens spanning almost 20 years, during which time DPPS™ has been specified in most of its traincare facilities. The midlife overhaul at Kings Heath and imminent upgrade at Northam TMD in Southampton, reflects our client's commitment to improving safety and the technological advancements we have made, in response to this ever-evolving industry.
For more information about Zonegreen's New Generation DPPS™ and the improvements it is making for Siemens, telephone (0114) 230 0822 or visit www.zonegreen.co.uk