The reputation of rail safety specialist, Zonegreen, is on the up down under, after its technology was chosen to protect workers at a second high-tech train maintenance facility.
Australia's Downer Group specified the Sheffield-based firm's safety system for a new build depot in Melbourne, being constructed as part of the State Government's High Capacity Metro Trains project.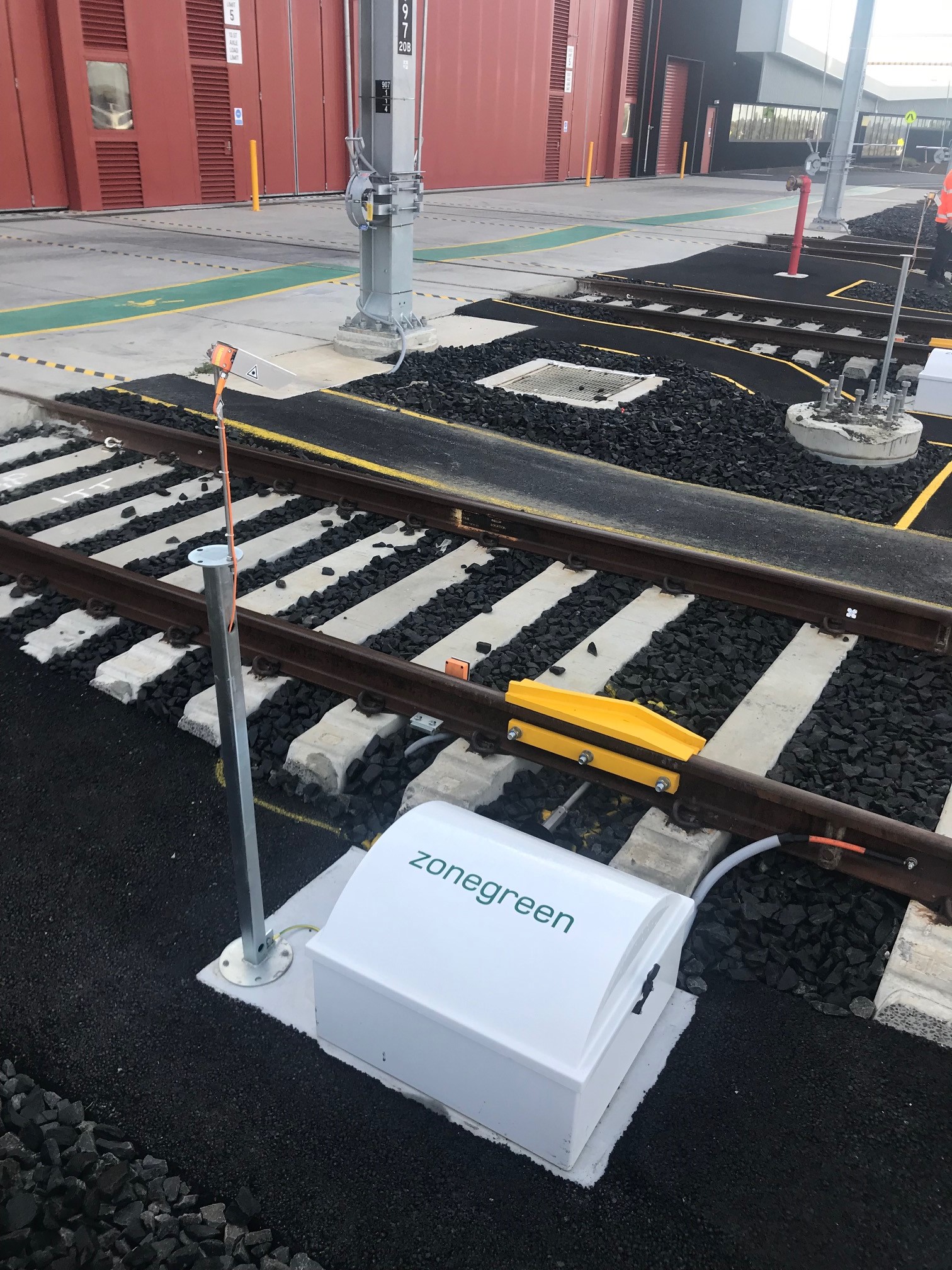 Zonegreen's flagship Depot Personnel Protection System (DPPS) has been installed at Bombardier Wulkuraka in Queensland for three years and Evolution Rail – a consortium comprising Downer, CRRC and Plenary – were keen to equip its latest facility, Pakenham East, with the same levels of staff safety.
With the help of Australian partners, Andrew Engineering, DPPS has been successfully installed on 16 road ends at the new maintenance and stabling facility, which can accommodate 30 of the 65 seven-car electric trains being built for the metropolitan network in Melbourne.
Commissioning was completed in August and Zonegreen's DPPS now provides physical protection for staff working in the depot through the use of powered derailers. It is controlled by intuitive road end panels, operated by electronic datakeys, that allow staff to create safe zones in which to work. The system also incorporates visual and audible warnings, indicating when vehicle movements have been authorised.
Further protection is provided through a signalling interface that prevents routes into the shed being set whilst personnel are logged onto on specific roads.
"We are really pleased to be working with Evolution Rail and Downer on their new build depot in Australia and hope it will be a springboard into future projects in the country. Our advanced technology provides safety to staff and equipment by almost completely eradicating any margin for human error."
The High Capacity Metro Trains project is delivering 65 bigger, better trains for a growing Melbourne. They will initially run on the city's busiest rail corridor, to the south-east and eventually serve the north through a new metro tunnel that is currently being built.