Zonegreen Signals Start of New Era in Depot Safety
A state-of-the-art rail maintenance facility in Banbury, Oxfordshire, is operating smoothly and safely, thanks to Sheffield-based Zonegreen's Depot Safety System DPPS™ (Depot Personnel Protection System).
The safety specialists have linked their technology to the Chiltern depot's signalling system, making it possible for trains to enter directly from the mainline, whilst maintaining a safe working environment.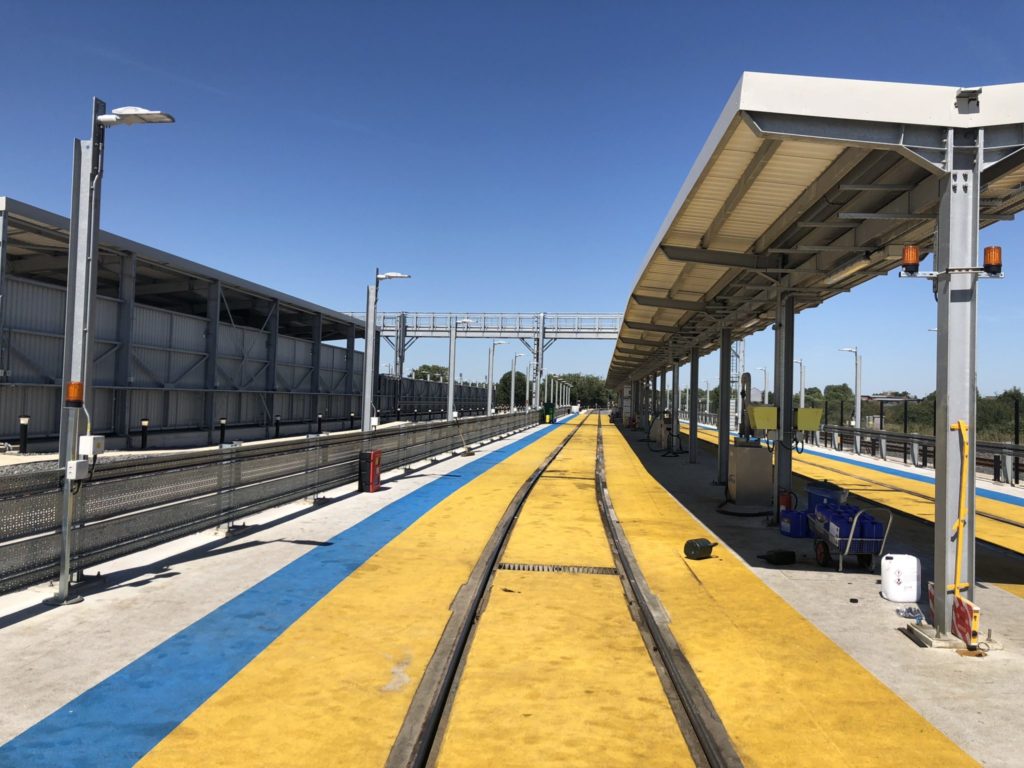 DPPS™ interfaces with the Fenix Tiffenbach signalling system, enabling Zonegreen to improve operations by eliminating the stop/start entrance and exit procedure experienced by most facilities at the point where depot protection begins.
Zonegreen uses a slotting arrangement to identify when it is safe for train movements to take place. If staff log on to DPPS™, the signalling system is prevented from setting a route onto the road where personnel are working. Warning beacons and klaxons offer an additional audible and visual element to the safety procedures, indicating when vehicles are in motion.
Christian Fletcher, Zonegreen's technical director, said:
"Linking depot protection and signalling is relatively new, but demand is high among construction projects, as the system offers a much smoother means of moving vehicles, without compromising safety. Having worked with Fenix, the UK representative for Tiefenback, on a number of projects, we have now developed a standard interface that is fully proven in application."
The Banbury depot was built to accommodate Chiltern Railway's expanding fleet, following the introduction of a service between Marylebone Station in London and Oxford. It can accommodate up to 42 class 165 and 168 diesel vehicles at any one time. Zonegreen's system protects two fuel roads and an underframe cleaning road and was installed by mechanical and electrical contractors, the Orton Group.
Matthew Prosser, Chiltern's engineering director, added:
"Safety comes first at Chiltern Railways and Zonegreen's personnel protection system is helping us achieve that at Banbury."
Zonegreen was involved in the project from the design stage and acted as CRE (Contractors Responsible Engineer) – the firm approved by Network Rail to oversee all technical and engineering activities within a certain discipline.
For more information about DPPS™ and Zonegreen's bespoke maintenance contracts, telephone (0114) 230 0822 or visit www.zonegreen.co.uk
FOR ALL THE LATEST NEWS, IMAGES, VIDEOS AND DOCUMENTS FROM ZONEGREEN PLEASE CLICK HERE.