A Sydney rail depot has become the first in New South Wales and third across Australia to call on Sheffield safety specialists, Zonegreen, to improve working conditions for staff.
The firm has installed its flagship New Generation Depot Personnel Protection System (DPPS) at the Auburn depot, to replace outdated manual safety procedures.
Situated in western Sydney, Auburn depot maintains the Millennium. SGT and Waratah fleet of Electric Multiple Unit (EMU) trains and will continue to do so for the next 20 years. Until now, the depot has used manual derailers to provide protection for staff. Whilst manual derailers offer protection from unauthorised vehicle movements, the manual operation of the unit imports other risks, including the potential for slips, trips and falls; trapping injuries and requiring staff to walk outside of the protected area in front of live vehicles. It was clear a change was needed.
Working with long-standing Australian partner, Andrew Engineering, Zonegreen has installed DPPS to automate safety procedures; eliminating the margin for human error and improving the efficiency of train movements. This will enable depot operators, Downer EDI Rail, to service the 117 Waratah trains currently housed at Auburn and to meet any future demands.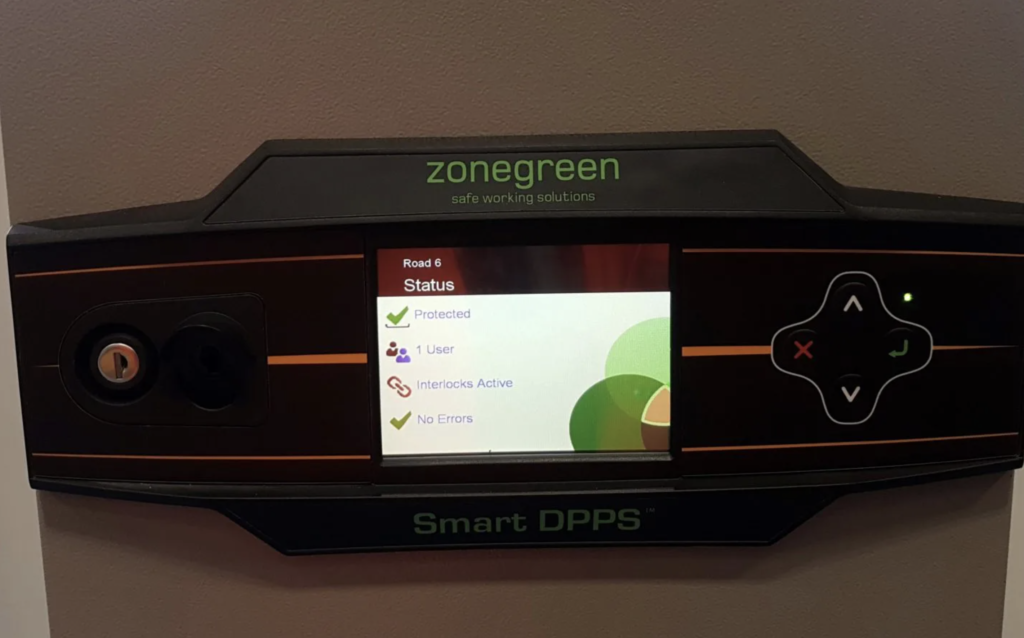 The seven road depot has been fitted with 14 powered derailers to provide physical protection for staff. Personnel log onto the DPPS at road end panels via personalised datakeys. Logging onto the system inhibits the derailer from being lowered, creating a safe zone in which to work. Beacons and klaxons have been provided by Andrew Engineering to give personnel audible and visual warnings of train movements. Zonegreen's Depot Manager software has also been installed, providing a complete overview of DPPS and recording all activity on the system.
In addition, Andrew Engineering are providing protection to staff on one further road, utilising DPPS equipment to activate tripdogs, which will automatically apply a train's brakes if a signal is passed at danger.
"We are extremely proud that the first maintenance depot in New South Wales has selected DPPS to provide a safe working environment for personnel. Working with Andrew Engineering again on this project has been a pleasure, after successfully completing DPPS installations together at depots in Queensland and Victoria in the last four years. The innovative software used not only makes it easier to support and manage international installation, but is future proofed to allow for modifications and upgrades at Auburn, offering guaranteed protection for staff for many years to come."
This article was originally published by Zonegreen.