Zonegreen Develops Smarter Depot Personnel Protection System
Sheffield-based Zonegreen has launched a new version of its flagship rail depot safety system, in response to increasing interest from clients across the globe.
Zonegreen has unveiled the new generation SMART Depot Personnel Protection System (DPPSTM), following its first complete overhaul in 15 years.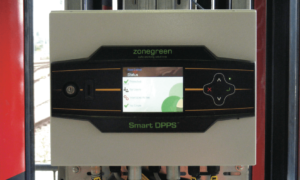 Designed with export in mind, DPPSTM now uses intuitive functionality, based on a simple four-button controller and a graphical interface that can be programmed in any language, accommodating characters and letters. Remote configuration and assistance also makes overseas installations simpler and more cost-effective.
A wealth of extra features has been added to this latest version of DPPSTM, which has been under development for six years and cost many hundreds of thousands of pounds to bring to market. The system has always been the safest method of controlling train movements in depots, but it is now easier to use and even more efficient to run.
DPPSTM is specified in most modern maintenance facility designs in the UK and its reputation is growing quickly, having been installed in some of the largest and most sophisticated depots in the world.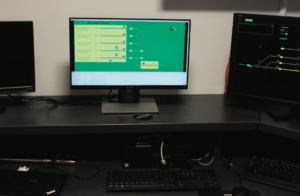 It combines powered derailers, road end control panels, train detection equipment, warning signals and personal datakeys to protect staff and infrastructure; it is the most advanced, reliable and tested product of its type. In addition, DPPSTM can be interlocked with a depot's signalling system, removing the need for shunt signals and allowing more streamlined processes to be implemented.
The powered derailer used by DPPSTM is the only one approved by Network Rail at present. During its development, Zonegreen underwent a testing programme in its advanced research workshop that simulated five years of continuous use, to ensure total reliability. This cutting-edge, essential piece of equipment offers absolute safety to depot staff, preventing them from injury caused by moving trains.
The customer-centric focus of the next generation DPPSTM extends to its design, which is more ergonomic than its predecessor. A tactile membrane has been added to improve durability, along with high-quality electronic components that have increased its reliability and reduced power consumption, delivering further cost savings.
By continuing to utilise distributed intelligent technologies, Zonegreen has also ensured that if an error is detected on one road, normal operation can continue throughout the rest of the depot. This minimises disruption to workshop activities and represents a significant step forward from traditional centralised control panels.
Off the shelf software is now used to run DPPSTM, which means the system can still be configured to the unique layout of each facility, yet enables depots to benefit from years of development, mitigating the risk of errors and reducing the risk of bugs. It is also now easier for Zonegreen to share new features and updates with existing and future clients.
The datakeys used to operate DPPSTM have also undergone a facelift. Most notably, they have changed in appearance, whilst internally the electronic memory chips have been upgraded. Following feedback from depots about their standard processes, the key now allows for an increased number of authorisation levels to be granted, improving encryption and security.
Christian Fletcher, Zonegreen's technical director, said:
"We are very proud of the next generation DPPSTM. In the 15 years since it was launched, we have come a long way in terms of the technology available to us and the capacity of our team. Throughout the research and development phase, we listened to the needs of clients at home and abroad and used their feedback to create a system that is now simpler to install, easier to operate and more efficient to run."
FOR ALL THE LATEST INFORMATION, NEWS, IMAGES, VIDEOS AND DOCUMENTS FROM ZONEGREEN PLEASE CLICK HERE.