Rail safety specialist, Zonegreen, is expanding the services it offers to Nottingham's Eastcroft depot, following the installation of its Points Converter technology.
The East Midlands Railway facility is the latest to benefit from the system, which automates the traditional manual levers that alter the course of a rail track.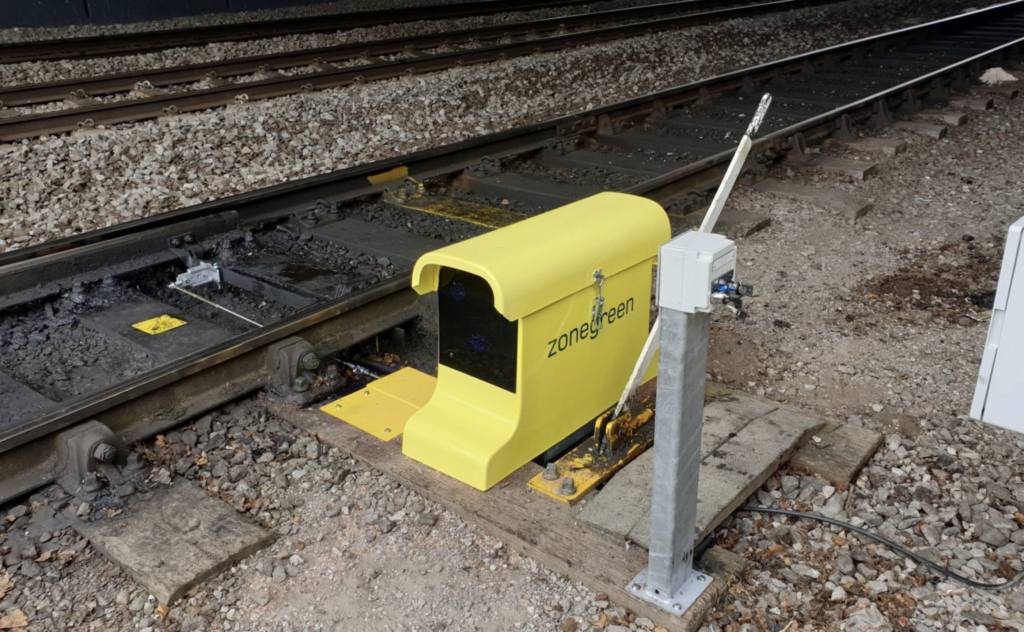 Zonegreen has installed Points Converter on a set of points that control the head shunt at Eastcroft. The depot already benefits from the firm's flagship Depot Personnel Protection System and this latest innovation will further enhance the safety of its staff, removing the need for the train driver to dismount and operate the points lever manually.
Points Converter is controlled by a key switch panel, situated on a local walking route, meaning staff do not have to navigate ballast to operate the point – one of the main causes of slips, trips and falls in rail depots. The system is also designed to enable more converters to be added, along with a centralised control system, should it be expanded.
"The latest industry research shows that nearly half of all major railway injuries were attributable to slips, trips, falls or manual handling. It is, therefore, essential that we mitigate this risk wherever possible and Points Converter addresses both issues, negating strenuous activity and the need to traverse uneven terrain. It also increases the depot's efficiency, by eliminating many stop/starts when vehicles are being moved around."
Points Converter attaches directly to the hand point mechanism and moves the switch with a hydraulic actuator. Multiple units can be linked and operated from a distance, using a remote handset that enables predefined routes to be programmed in advance. It also includes a logging system, allowing the depot manager to track points operation and record safety events.
This article was originally published by Zonegreen.