Sheffield-based rail safety specialist, Zonegreen, is expanding its presence in the Republic of Ireland, after installing a new warning system at Dublin's Fairview Depot.
The new project is part of a growing relationship with Irish Rail, who have used the firm's flagship Depot Personnel Protection System (DPPS) at the Portlaoise facility since 2008.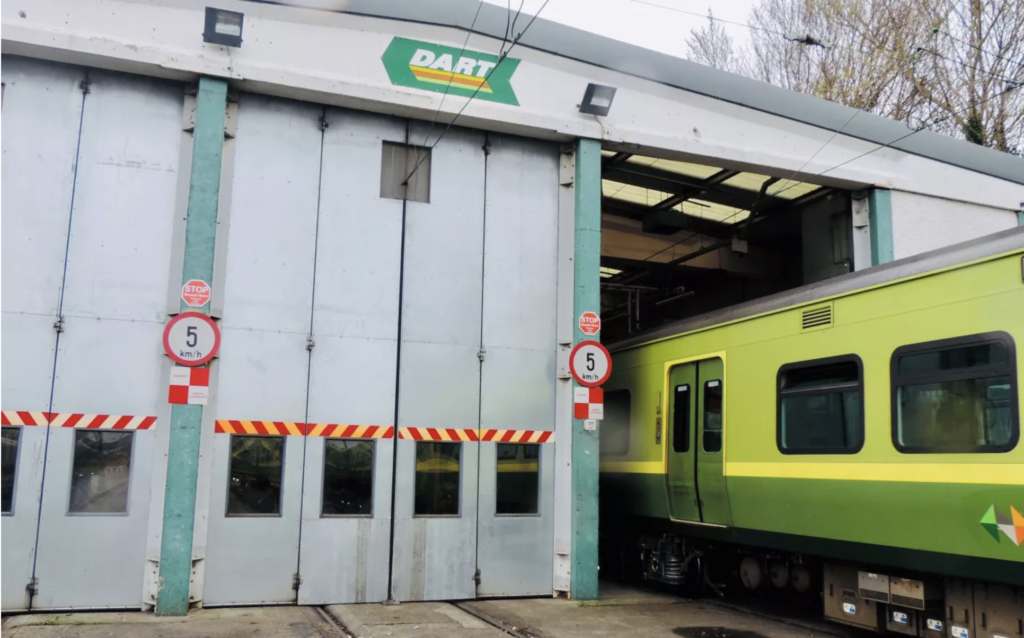 Zonegreen has fitted a push button warning system to three double ended roads in the Fairview Electrical Multiple Unit Depot which is used to service the Dublin Area Rapid Transit (DART) trains.
The bespoke system is designed to suit the specific needs of Fairview, using high level beacons and klaxons to provide visual and audible warnings of vehicles travelling in or out of the depot. Prior to authorising any movements, designated personnel will use an operator panel to activate the alarms, allowing colleagues to move to a position of safety.
"We have worked successfully with Irish Rail for a number of years and are very pleased to be installing our state-of-the-art safety equipment at a second depot run by the operator. Our warning system gives personnel at Fairview peace of mind that, no matter where they are working, they will be aware of imminent vehicle movements."
Fairview's warning system can be upgraded to DPPS in the future, to provide full physical protection and traceability, if required. The system uses powered derailers and road end panels to restrict vehicle movements, until routes are confirmed as clear, guaranteeing the safety of staff and equipment by removing the margin for human error.
For more information about Zonegreen's latest projects and its wide range of depot safety technology, telephone (0114) 230 0822 or visit zonegreen.co.uk.