Depot Safety Specialist Zonegreen Wins Bombardier Contract
Sheffield-based Zonegreen has secured a five-year deal with Bombardier that will safeguard workers looking after London's new Elizabeth line trains.
The depot safety specialist has been awarded a maintenance contract to guarantee the upkeep of personnel protection equipment at the capital's Old Oak Common depot.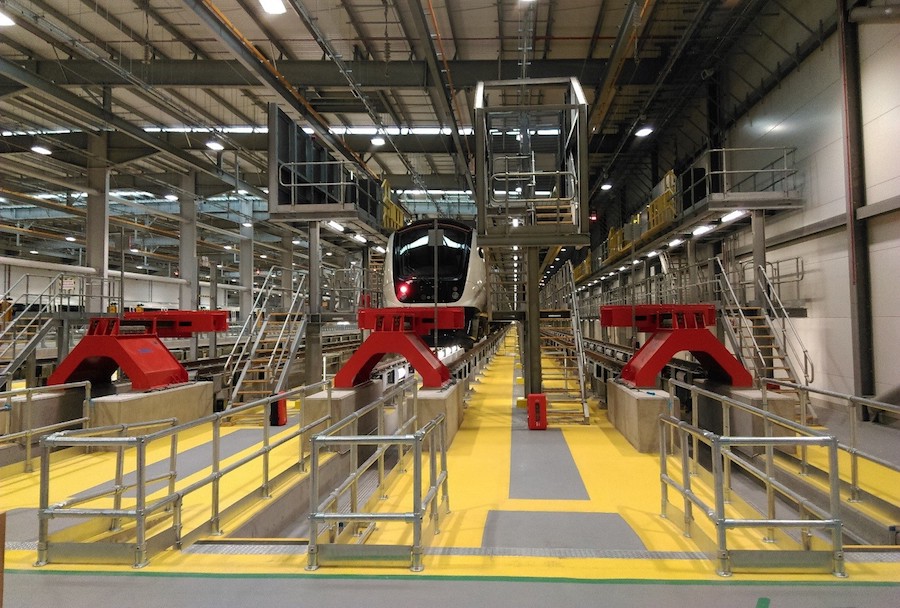 Zonegreen was commissioned to install its flagship Depot Personnel Protection System (DPPS™) during construction of the state of the art depot, as part of the Crossrail project. Its expert engineers will now visit the nine-road facility quarterly, to ensure all components are working efficiently and workers are kept safe at all times.
The advanced protection system combines Network Rail-approved powered derailers, intuitive control panels, signalling interfaces and innovative interlocking to provide staff with a safe working environment, protecting them from the hazards associated with vehicle movements and exposure to overhead lines.
Christian Fletcher, Zonegreen's technical director, said:
"We are really pleased Bombardier is recognising the importance of continuity between the installation and maintenance of depot equipment. A disregard for the upkeep of personnel protection systems can have potentially fatal consequences, but by committing to a long-term servicing contract, Old Oak Common will remain at the forefront of rail safety."
Zonegreen's engineers are not only qualified in electronics and software, but also have recognised certificates in reliability and functional safety, safety management and electromagnetic compatibility, enabling them to complete maintenance on DPPSTM, as well as depot protection systems installed by other manufacturers across the UK.
For more information about DPPS™ and Zonegreen's bespoke maintenance contracts, telephone (0114) 230 0822 or visit www.zonegreen.co.uk
FOR ALL THE LATEST NEWS, IMAGES, VIDEOS AND DOCUMENTS FROM ZONEGREEN PLEASE CLICK HERE.