Zonegreen Delivers Depot Safety in Doha
Staff working on Qatar's state-of-the-art driverless metro in Doha will be among the safest in the world, thanks to innovative depot safety technology from Zonegreen.
The Sheffield-based rail safety specialists have been commissioned to install their flagship Depot Personnel Protection System (DPPS™) at the network's three maintenance facilities.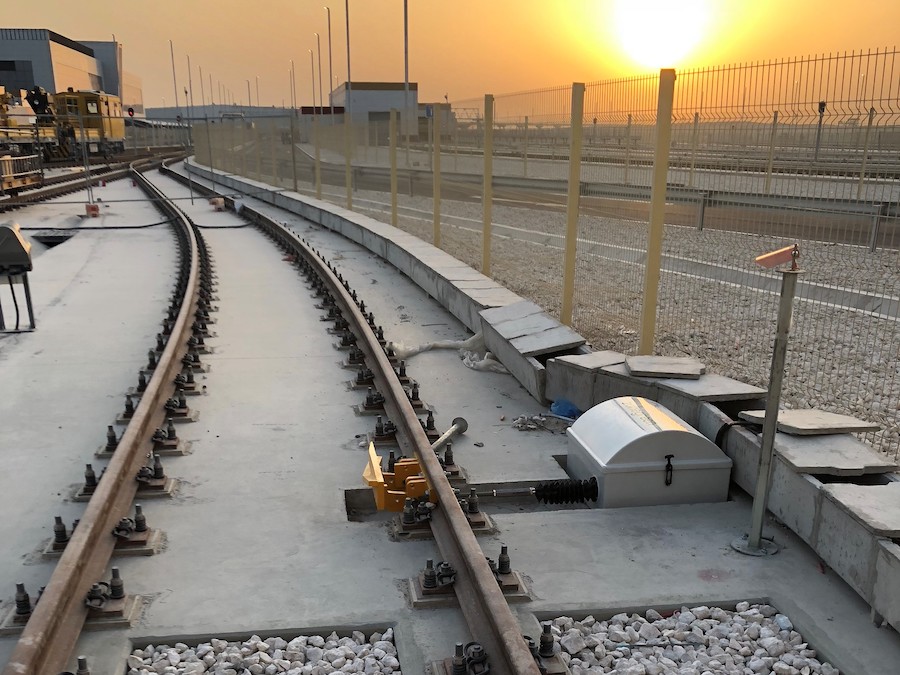 Zonegreen is working with turnkey solution providers, Design and Projects International, on the new build installations, having previously collaborated on the Dubai Metro. Work on the Al Wakra Heavy Maintenance Depot, which serves Doha's red line, began in 2017 and was completed recently. Phases two and three are expected to begin next year and finish in time for the system to open to the public in 2020.
DPPS™ has been installed across three maintenance buildings at Al Wakra, protecting a total of 18 road ends. Its decentralised control of safety mechanisms allows staff to isolate specific areas in which they wish to work, without disabling the entire depot. The system is also interlocked with the signalling interface, wheel lathe and bogie exchange equipment to prevent vehicle movements on roads where personnel are logged on or machinery is in use.
Doha Metro is one of the most prominent transport projects in the Middle East and will operate 75 highly sophisticated driverless trains. These vehicles will be among the fastest of their type in the world and by far the fastest in the region.
Christian Fletcher, Zonegreen's technical director, said:
"Fully automated systems offer a plethora of advantages, but come with a whole new set of challenges, not least the hugely complex infrastructure required to retain safety levels. Our technology gives depots complete confidence that people and equipment are protected from danger at all times, whilst improving efficiency by enabling workers with higher level access to authorise vehicle movements with their datakeys, removing the need for multiple stop starts."
For more information about Zonegreen's involvement in the Doha Metro or its depot safety systems, telephone +44 (0)114 230 0822 or visit www.zonegreen.co.uk.