Zonegreen Showcases Safety Upgrades at Railtex
Rail safety specialists, Zonegreen, will be exhibiting their market leading depot protection system at Railtex/Infrarail next month, to highlight its most recent developments.
The Sheffield-based firm will be at Birmingham's NEC from September 7-9 to demonstrate its Depot Personnel Protection System (DPPS) in person for the first time since the pandemic.
Visitors to Zonegreen's stand N02 in hall 11 of the NEC will be able to see first-hand how rail depot staff are protected by the automated system, which creates safe zones in which they can work and prevents vehicle movements until roads are recognised as clear.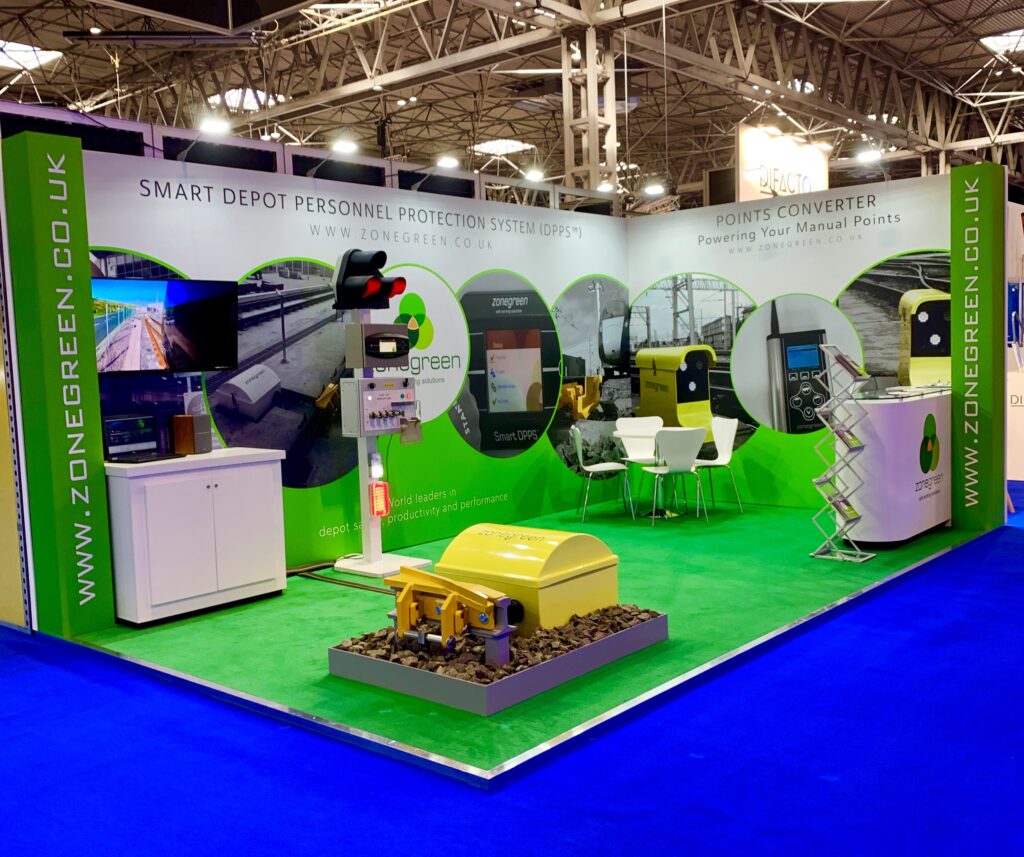 DPPS is installed in some of the most advanced rail maintenance facilities in the UK and has recently been independently certified to meet the hardware safety integrity requirements of SIL2. This is a measurement of the performance needed for a safety instrumented function and is defined by assessing the relative levels of risk reduction it provides.
Although there is no defined SIL requirement for depot protection, some alternative products integrate an off-the-shelf SIL2 PLC into an otherwise untested system. However, Zonegreen has subjected the whole of DPPS to the functional safety assessment, demonstrating its commitment to improving the depot environment for maintenance workforces.
"After a very long wait, we are really looking forward to catching up with old friends and introducing DPPS to new contacts at Railtex. Although Covid dramatically reduced rail passenger numbers, most maintenance depots continued to be as busy as ever, so it will be a great opportunity to learn more about the developments that have been made across the industry in the last 18 months.
"We have been hard at work throughout the pandemic installing DPPS at UK depots and looking for innovative ways to improve the system and demonstrate its effectiveness. Being certified to meet the hardware safety integrity requirements of SIL 2 is a fantastic endorsement of our product and we are very proud to have achieved this independent accreditation."
For more information about Zonegreen's flagship DPPS, call at stand N02 at Railtex, telephone Zonegreen on (0114) 230 0822 or visit www.zonegreen.co.uk.