Zonegreen Adds Freight to Rail Safety Credentials
Rail safety specialist, Zonegreen, has completed its first installation for the rail freight sector, equipping a new multi-million-pound logistics park in Northamptonshire.
The Sheffield-based firm has added five powered derailers to protect a state-of-the-art rail traverser, which is critical to operations at Daventry International Rail Freight Terminal (DIRFT).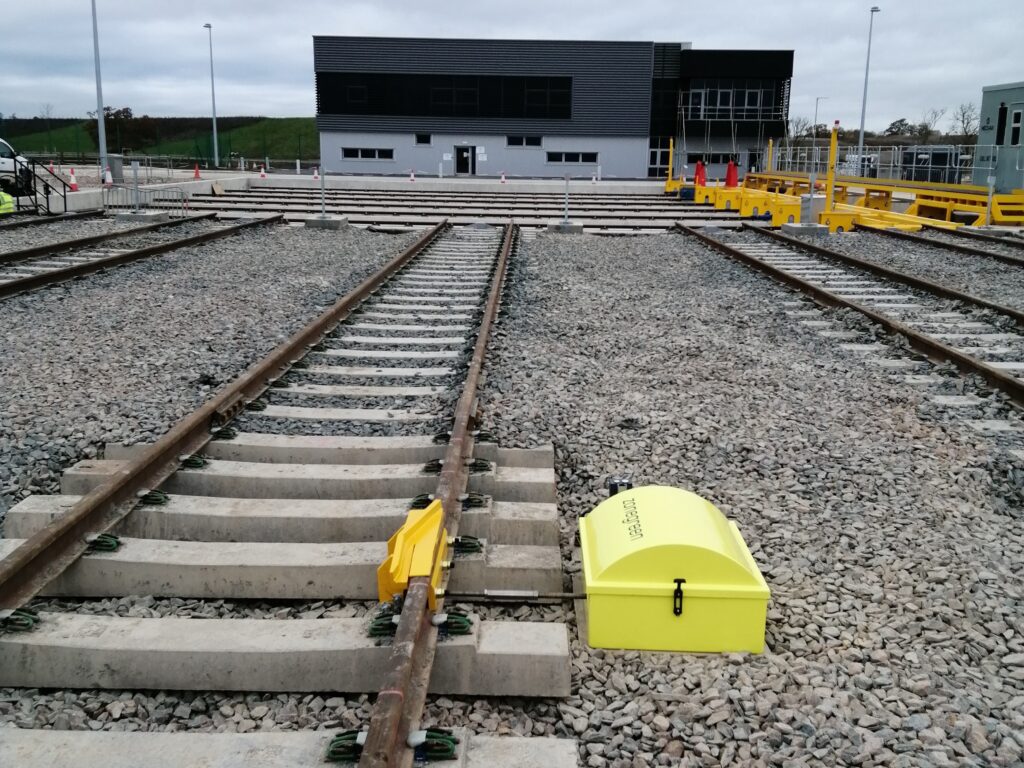 Zonegreen was commissioned by DIRFT III contractor, Winvic Construction, to fit derailers on all of the roads approaching the traverser. The derailers will prevent trains rolling into the pit if the traverser rails are not in place, protecting both staff and infrastructure from unauthorised vehicle movement.
The five derailers are controlled via an operator panel situated next to the traverser, which is located outside the terminal building, at the end of 9km of new tracks. It enables freight trains to be moved in a perpendicular direction to the lines, allowing them to return to service after loading/unloading, without the need for a head shunt.