Sheffield rail safety specialist, Zonegreen, is equipping Norwich's Crown Point depot with its latest personnel protection technology, as part of a £40 million upgrade.
The firm has just completed phase two of the installation, adding its flagship Depot Personnel Protection System (DPPS) to a third road in the refurbished facility.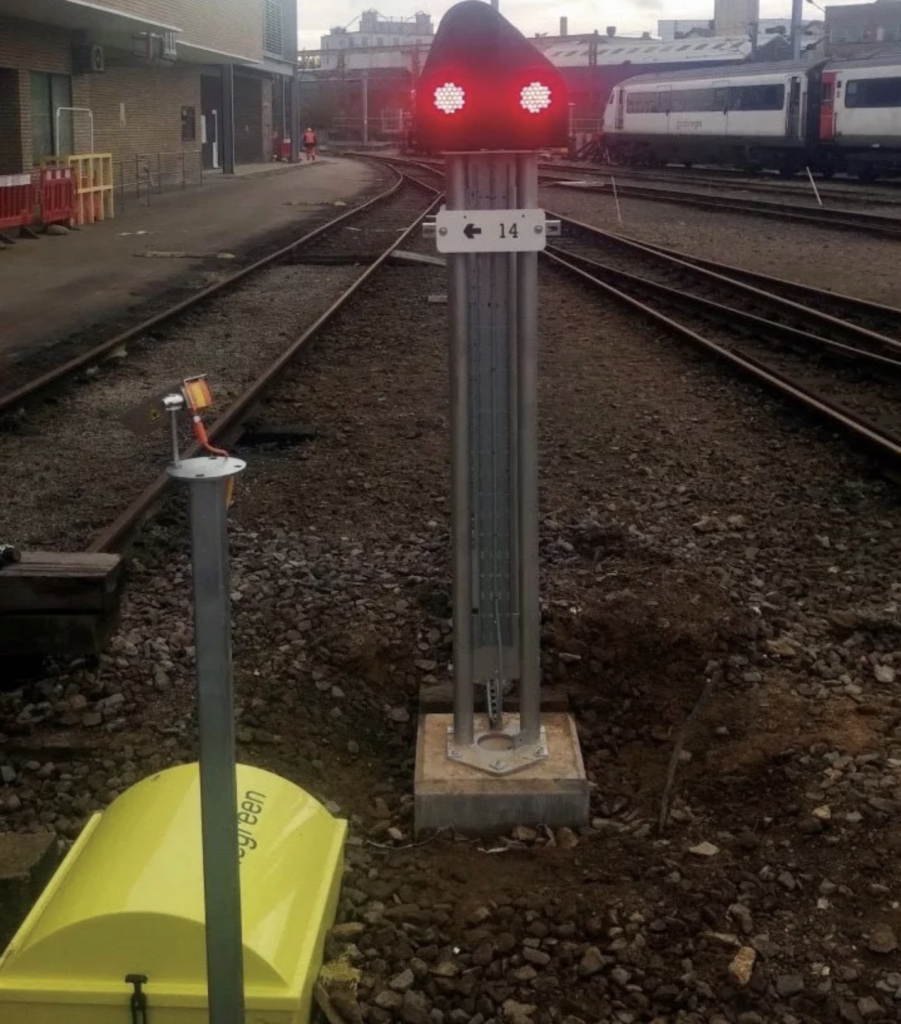 Once complete, DPPS will protect six roads at Crown Point, which is being extended and upgraded to cater for 58 new Stadler FLIRT bi-mode trains that will replace existing East Anglian services. All work is being carried out whilst the depot remains operational.
Zonegreen's engineers have most recently installed DPPS on road 14, which is housed in its own maintenance shed. The system protects depot staff by removing the margin for human error. Personnel are required to log onto road end panels on either end of the service road using personalised datakeys. This prevents powered derailers from being lowered, providing physical protection from moving vehicles. Beacons and klaxons have also been fitted to give audible and visual warnings of train movements.
Last year, Zonegreen installed DPPS on roads 16 and 17 at Crown Point, where is has been interlocked with gantry gates, to prevent access to new high-level maintenance areas, until overhead lines have been isolated. The Stadler trains have a low floor to assist passengers, meaning many serviceable components are housed on the roof.
The DPPS also interfaces with the Norwich depot's signalling system for outbound movements. This allows trains to be routed safely and quickly, without time consuming stop-starts, once all personnel have logged off and equipment stored correctly. In addition, Zonegreen has installed its Depot Manager software to complement the safety system. It displays the names of personnel logged on and acts as a permanent record of all maintenance activity.
"The vast changes taking place at Crown Point are continuing apace and it is a privilege to be a part of such a significant rail industry project. Depot operator, Abeillo, chose DPPS, as it can be tailored to the facility's unique layout, installed whilst operations continue and it is dynamic enough to adapt to this ever-changing industry, guaranteeing the safest working environment for personnel."
For more information about Zonegreen's work at the depot, or its flagship DPPS technology, telephone (0114) 230 0822, visit www.zonegreen.co.uk or follow the firm on Twitter, @zonegreen.