Zonegreen Recruit On Track to Increase Sales
Rail depot control specialist, Sheffield-based Zonegreen, is expanding its sales and marketing team to strengthen brand awareness and support the company's growing export business.
Rachael O'Connor joins the safety experts as sales and marketing executive, to increase capacity and generate greater interest in its highly technical products.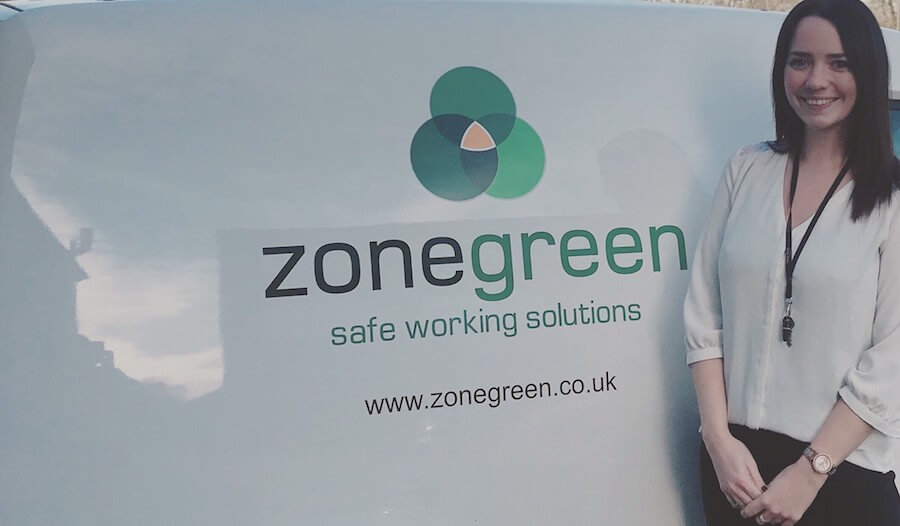 Having worked previously at Cygnet Health Care in Sheffield, Rachael will be liaising closely with Zonegreen's sales and marketing manager, Gemma Houghton, to generate and handle new enquiries. She will also be tasked with promoting awareness of the company's safety systems that protect personnel from the hazards rail depots face. Gemma said:
"Rachael combines strong technical knowledge with a friendly, professional manner that is impressing colleagues and clients alike. She is highly motivated and eager to learn more about the rail industry. After working in a corporate environment, she is keen to see how her efforts can impact directly on the growth and success of an innovative, independent organisation."
Rail Depot Control Specialist
Zonegreen's flagship Depot Personnel Protection System (DPPS™) controls vehicle movements in rail facilities to protect staff and infrastructure, helping operations run more smoothly and safely. It offers intuitive functionality in any language and combines powered derailers, road end control panels, train detection equipment and warning signals.
For more information about Zonegreen's full range of products and services, telephone (0114) 230 0822 or visit www.zonegreen.co.uk
FOR ALL THE LATEST INFORMATION, NEWS, IMAGES, VIDEOS AND DOCUMENTS FROM ZONEGREEN PLEASE CLICK HERE.