Two and a half years after a consortium was launched to develop the prototype of an autonomous regional train in France, SNCF and partners Alstom, Bosch, Spirops, Thales and the Railenium Technology Research Institute are putting their test train into operation.
This is a key step towards achieving the consortium's ultimate objective of achieving full autonomy by 2023.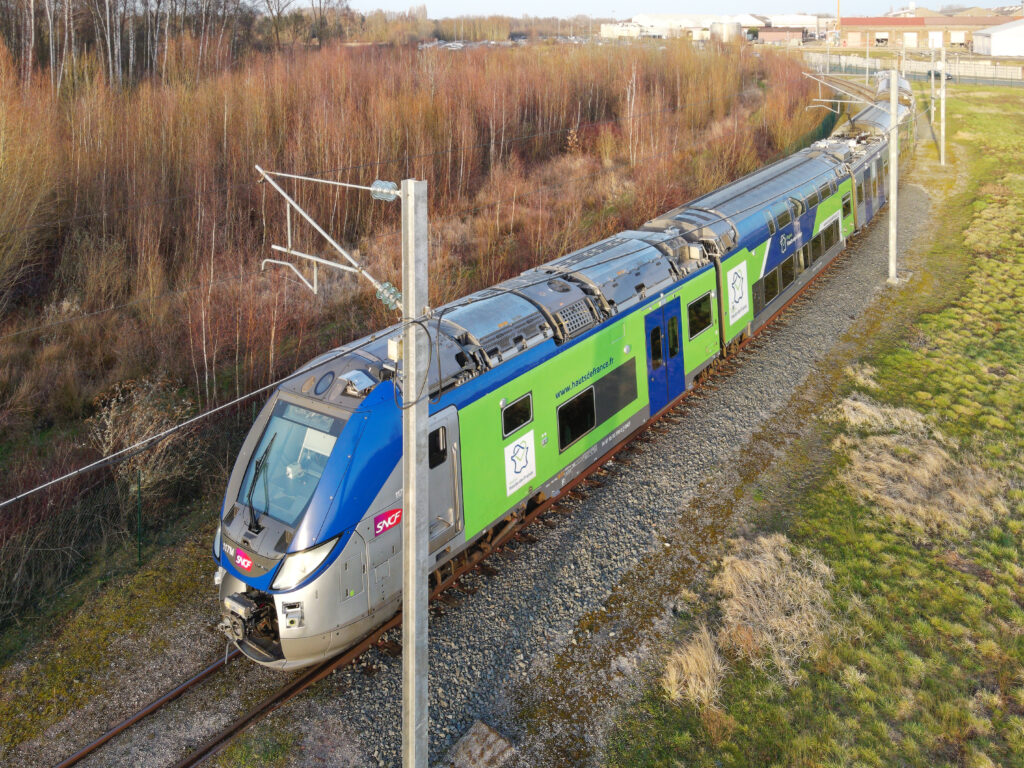 At the start of the year, Alstom modified a Regio 2N regional train at its site in Crespin, France, fitting various sensors, cameras, radars and lidars to collect data.
The first trials took place over a week in early March, between Aulnoye and Busigny, and Busigny and Calais in the north of France. The prototype ran on a commercial track, with the project's engineers and technicians on board.
This first phase tested the geolocation system, and the prototype's ability to see and recognise signals along the track. Driven by a specialist SNCF driver, the new equipment was activated in order to observe how it worked, but did not interfere with the movement of the train.
Tests then took place at the CEF railway test centre in Petite-Forêt on the train's autonomous operation system, which makes it possible to automate acceleration and braking.