Alstom has completed production of the first two cars for the next-generation Marseille metro.
The design for these was first unveiled in January 2021.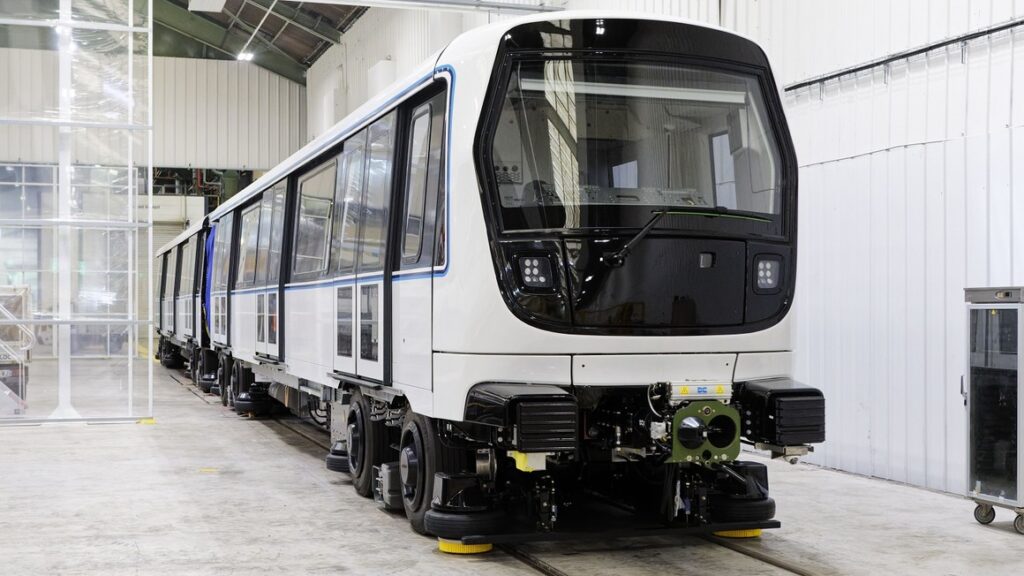 Funded by 580 million EUR (593.15m USD) from the Aix-Marseille-Provence Metropolis, from the end of 2024, the city's current metro will gradually give way to an automatic, driverless mass transit system with improved accessibility and air conditioning.
The modernised metro will benefit from state-of-the-art technology that will improve operations, quality of service and passenger safety and will take advantage of Alstom's Urbalis Autopilot system.
This has already been deployed on 10 modernisation projects around the world, including in Amsterdam, Santiago and Milan.
The Urbalis system will enable the metro to increase its transport capacity by reducing intervals between trains, with up to 60 trains per hour being able to run on the same line.
"Building a transport network worthy of France's second metropolis is an absolute priority for the inhabitants, and it is my priority as President of the Metropolis.
"More comfortable, accessible and innovative, the future metro will be the flagship of our mobility network, for the benefit of all passengers."
Awarded back in November 2019, the Marseille metro modernisation is a huge project for Alstom, which has mobilised more than 150 people, including 50 in the Aix-Marseille-Provence Metropolis, to bring this to fruition.
In order for these new trains to be able to operate on the metro, an Alstom team is currently deploying the necessary management systems.
To date, 100 communication and control cabinets have been installed, 13 kilometres of cable trays have been laid and 90km of cable has been unwound.
One of the biggest challenges, Alstom said, has been ensuring smooth operation of existing services while the works take place. An upcoming part of the project will be the integration of the new trains into a mixed fleet with the existing vehicles.
A total of 38 four-car trainsets have been ordered for the Marseilles metro, each able to carry 500 passengers.
They have been 'eco-designed', meaning that 96% of the vehicle can be upgraded or reused at the end of its life. Thanks to electric braking, LED lighting and other optimisations, the trains will be more energy efficient than those currently in service, plus an innovative train coating technology will also be deployed, which is more resistant than paint and has a better carbon footprint.
According to Alstom, this will be only the second project in the world to use this innovation.
The first trainset will begin static tests at the end of August. These will last for five months, before the trainset moves on to dynamic testing at Alstom's Valenciennes site.