Île-de-France Mobilités, Société du Grand Paris and Alstom have revealed the design of the metro trains that will run on lines 15, 16 and 17.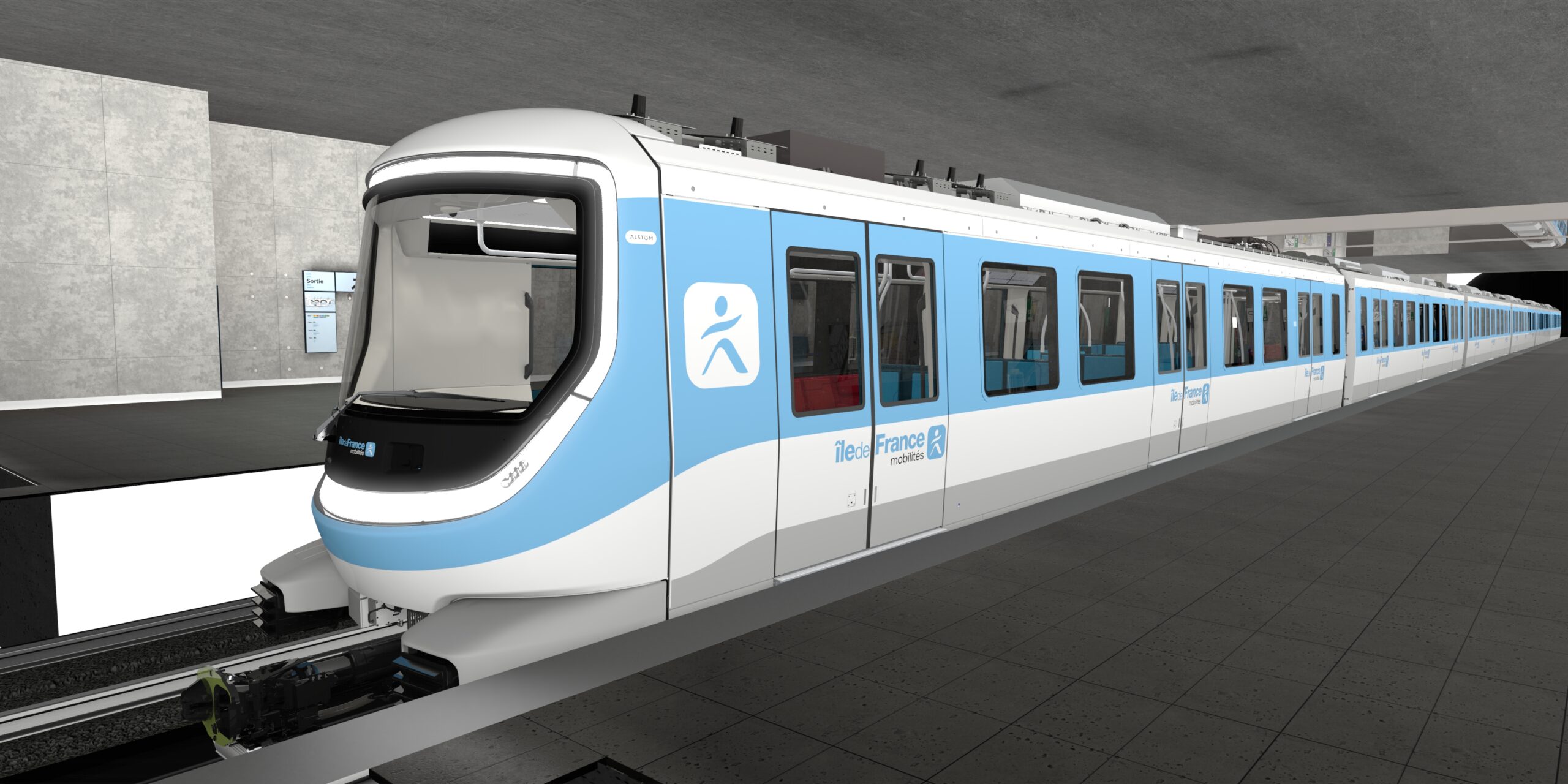 The design was unveiled at the inauguration of the exhibition 'Les lignes du design' at the Fabrique du Métro. Visitors will be able to see a model of the metro cars there that will run on the Grand Paris Express lines 15, 16 and 17 in the future.
"Île-de-France Mobilités has made very specific requests for metros on the new Île-de-France region metro line (15, 16, 17): passenger comfort including air conditioning, a peaceful atmosphere, clear, accessible information, and optimal safety. This initial 1:1-scale model in the colours of Île-de-France Mobilités gives a stunning idea of the new metros that will be delivered by Alstom following monumental works by the Société du Grand Paris. I am certain that if their technical performance is as successful as their design, Île-de-France region passengers will be especially proud of their metro."
Lines 15, 16 and 17 will be driverless automatic metros based on Alstom's Metropolis platform. The cars will be 2.8m wide and each metro train will have a capacity of roughly 500 passengers in a three-car formation or 1,000 passengers in a six-car formation. The trains will operate at speeds of 55–65km/h on average but have maximum speeds 110km/h.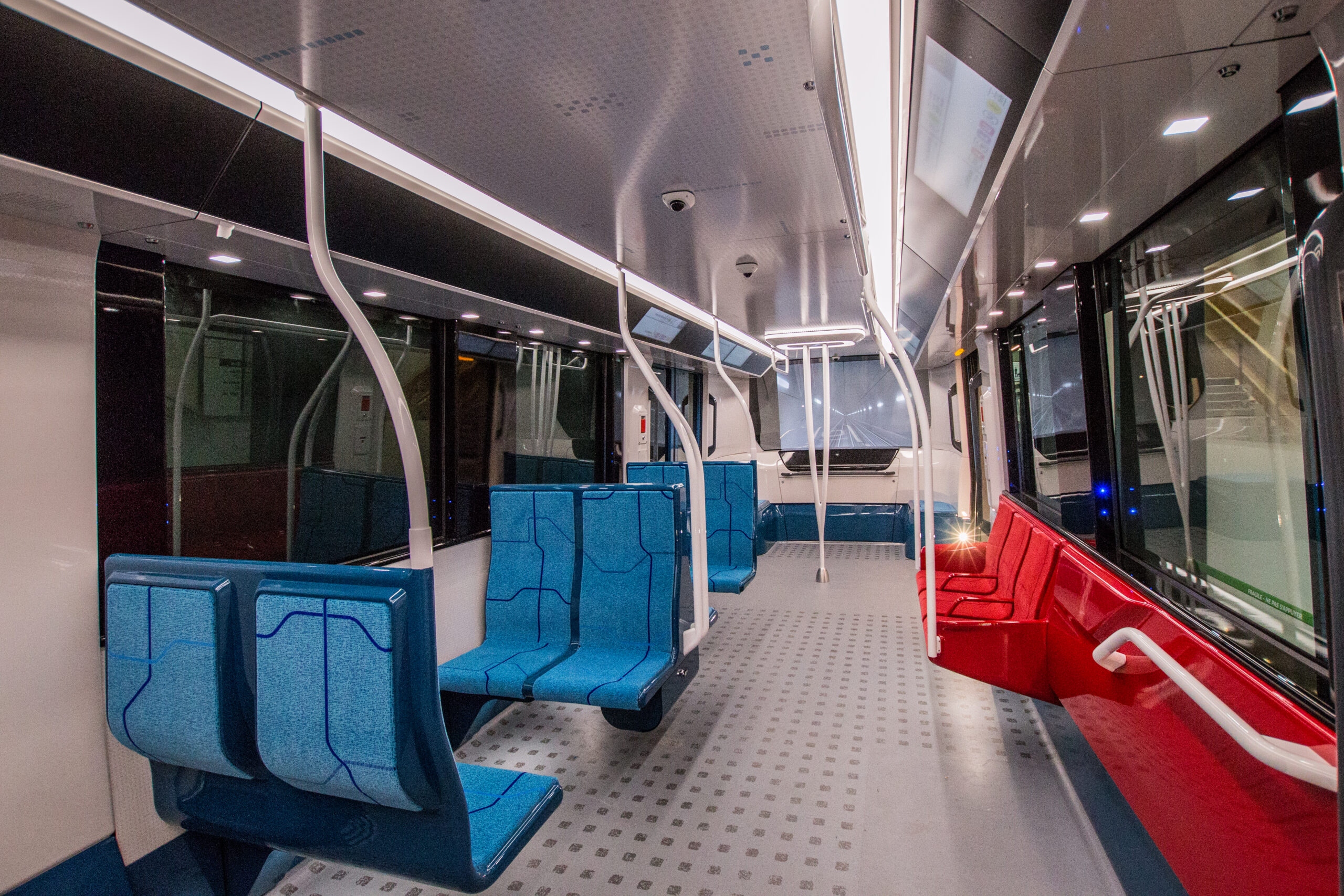 © Alstom
The interior has been designed to maximise circulation. There are a number of different grip fixtures that will further help passengers move around easily. The layout of the seats is such that there are solo bench-style seats, solo transversal seats as well as face-to-face pairs. Passengers will be able to charge mobile phones and tablets via the USB sockets
"Two years after signing the rolling stock contract for lines 15, 16 and 17, we are proud and happy to present, alongside our partners, Île-de-France Mobilités and Société du Grand Paris, the design of this future metro. This phase concludes two years of engineering work just as we are launching the production of the metro. We have designed and will produce a state-of-the-art metro that benefits from the latest technologies, offering high performance and a renewed passenger experience."
From an environmental perspective, the new metro trains feature 100 percent electric service braking, regenerative braking, and widespread use of LED lighting to keep electricity consumption to a minimum. More than 98 percent of the rolling stock will be recyclable.
The metro trains' on-board diagnostic system will provide information about the condition of the train and give maintenance staff a comprehensive update on the condition of the fleet. This will make it easier to plan corrective and predictive maintenance activities.
The rolling stock is financed in full by Île-de-France Mobilités.
Also read: