Lyon metro's line B automation project has now been completed after a decade of work and 387m EUR (407.27m USD) in investment.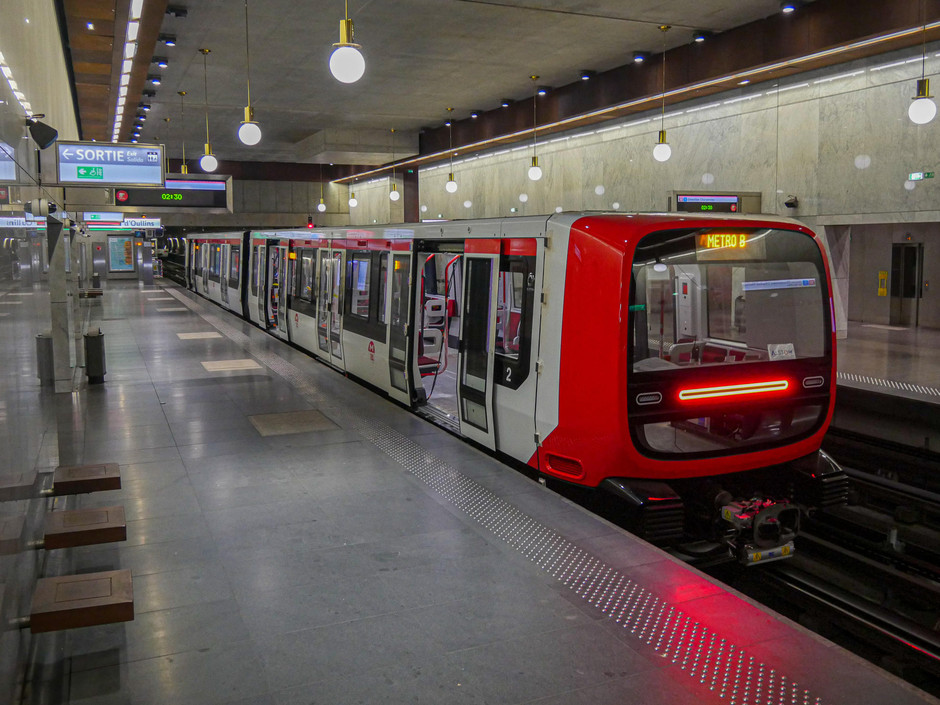 The project began back in 2012, with more than 6,000 hours and almost 1,500 nights needed to complete the work – all while services continued as usual.
The project included the renewal of the automatic piloting system and the purchase of 36 new MPL16 trainsets, valued at 175m EUR (184.15m USD).
The eco-designed trains, manufactured by Alstom, are 96% recyclable and optimise energy consumption. Each train is made up of two communicating cars in order to improve fluidity, and can carry up to 325 passengers.
These are housed at the TCL de la Poudrette storage and maintenance centre in Vaulx-en-Velin, where the maintenance centre has been upgraded to include two new maintenance lane with specific equipment allowing roof access for air conditioning maintenance.
The new driverless vehicles entered passenger service this week.
"Since June 25, metro B has been fully automatic thanks to the commissioning of new driverless trains. It's an immense satisfaction and great pride for all the teams who have been working for years and invested themselves day and night to complete this large-scale project with multiple challenges.
"The new trains make it possible to increase the line's capacity by 30% and offer a frequency of up to 2' during peak hours."
Work to extend line B to Saint-Genis-Laval has also been taking place at the same time as the automation project. This 2.4-kilometre extension towards the southwest of Lyon will include two new stations and a multimodal hub with a new generation relay park.
While the finishing and fitting out work for the two future stations continues, the railway construction site is progressing at a rapid pace with the park and ride foundations completed and the first floor now under construction.
The operation of line B currently requires 22 trains. This will go up to 36 once services begin on the extension, providing the line with 50% additional capacity.
During peak hours trains will be coupled in order to allow more passengers to be transported without consuming extra energy.