Line 12 on the Paris Métro has been extended to connect Aubervilliers with the centre of Paris.
Line 12 was initially commissioned in 1910, operating between Porte de Versailles and Notre-Dame de Lorette. It has since been extended to connect Parisians to Pigalle, Jules Joffrin, Porte de la Chapelle, Issy City Hall and Front Populaire. Following its latest extension, two new stations have now opened in Aubervilliers: Aimé Césaire and Mairie d'Aubervilliers.
Aimé Césaire Station
The new Aimé Césaire station is situated near the Saint-Denis canal, serving Porte d'Aubervilliers and its shopping centre, "le Millénaire", as well as the densely populated surrounding areas. The station was named after the Martinique poet, Aimé Césaire.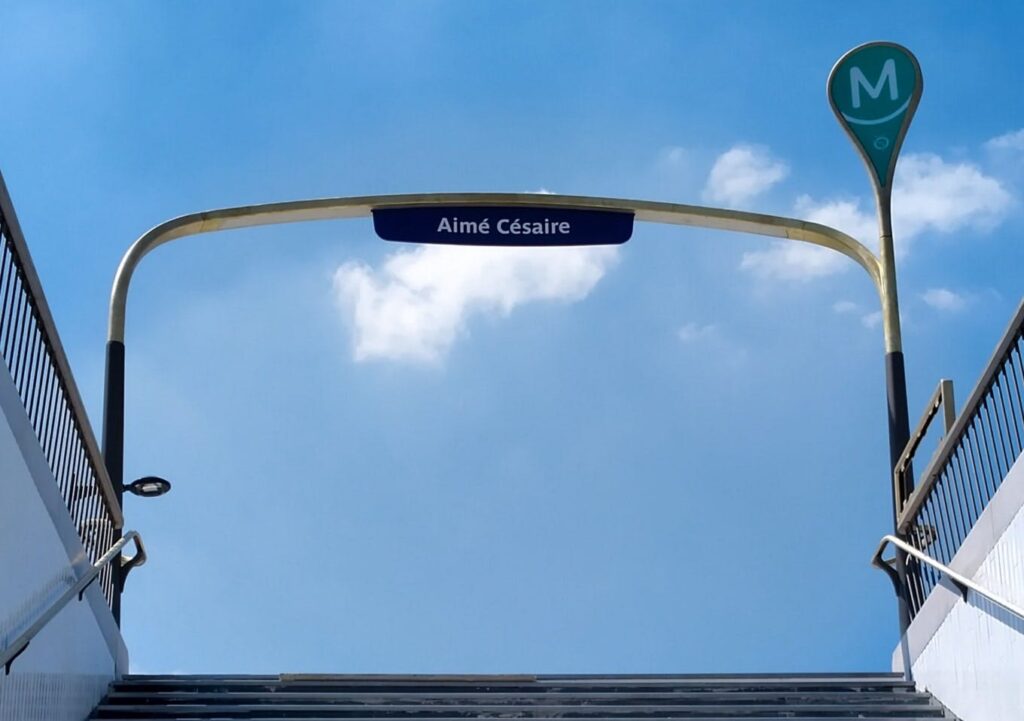 To encourage intermodality, Île-de-France Mobilités has built 140,000 closed and secure bicycle parking spaces around its stations. New bicycle parking will be added around the Aimé Césaire station to provide 160 spaces by the end of 2023.
Mairie d'Aubervilliers Station
The Mairie d'Aubervilliers station is located on Avenue Victor Hugo in the centre of Aubervilliers, serving Place de la Mairie, the City Hall and the Market Square.
Before the new stations were constructed, a 3.8 kilometre tunnel was drilled to link Porte de la Chapelle to the Suzanne Masson in La Courneuve.
As line 12 passes under unstable terrain composed of clay, sand and limestone, surrounded by a water table, the ground needed to be frozen before this work could take place. A mixed brine-liquid nitrogen circuit was used at the Mairie d'Aubervilliers station, enabling it to be built at a depth of 20 meters without water infiltrating the tunnel.
Further upgrades will also be delivered to the Paris Métro line 12  by 2028, including the modernisation of maintenance workshops and improved accessibility for people with reduced mobility at the Porte de la Chapelle station.
Furthermore, by 2028, new MF19 metro vehicles will be delivered by Alstom, along with a new train control system.