Société du Grand Paris has announced that the first catenaries are being installed for the Paris Métro line 15 South as part of the city's Grand Paris Express project.
Since January 2022, 16 kilometres of railway tracks have been laid from the Robespierre shaft towards the Fort d'Issy – Vanves Clamart stations to the west and Villejuif Louis-Aragon to the east.
As this first stage of work is now complete, workers in the Robespierre shaft in Bagneux have started laying the metal supports for the future catenaries that will provide electricity to the new metro trains.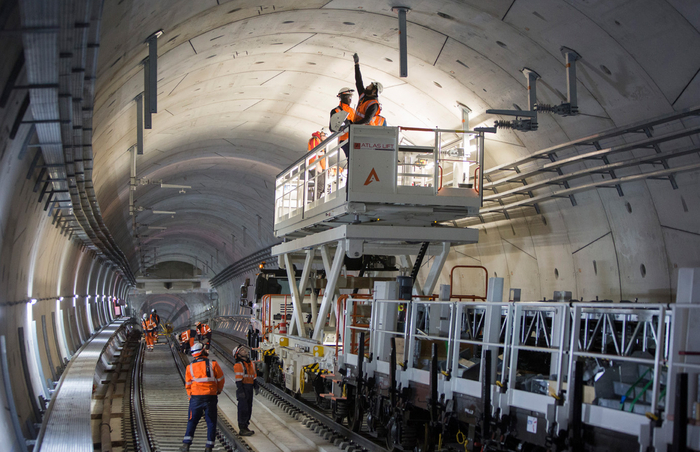 These supports are expected to be in place by the end of December 2022 prior to a new phase of work commencing in 2023, which will include unwinding the high tension cables.
Line 15 South will ultimately span 33 kilometres across 22 municipalities. It is expected to be commissioned in 2025, and by 2030, it will form part of a 75-kilometre circular route around the French capital with lines 15 West and 15 East.