Egypt's first electric multiple unit (EMU), developed by CRRC Sifang, has started trial operations in 10th of Ramadan City, Egypt.
The EMU departed from Cairo's Adly Mansour Station with passengers onboard, marking the start of its trial operations. This milestone was witnessed by Egypt's President, Abdel Fattah El-Sisi.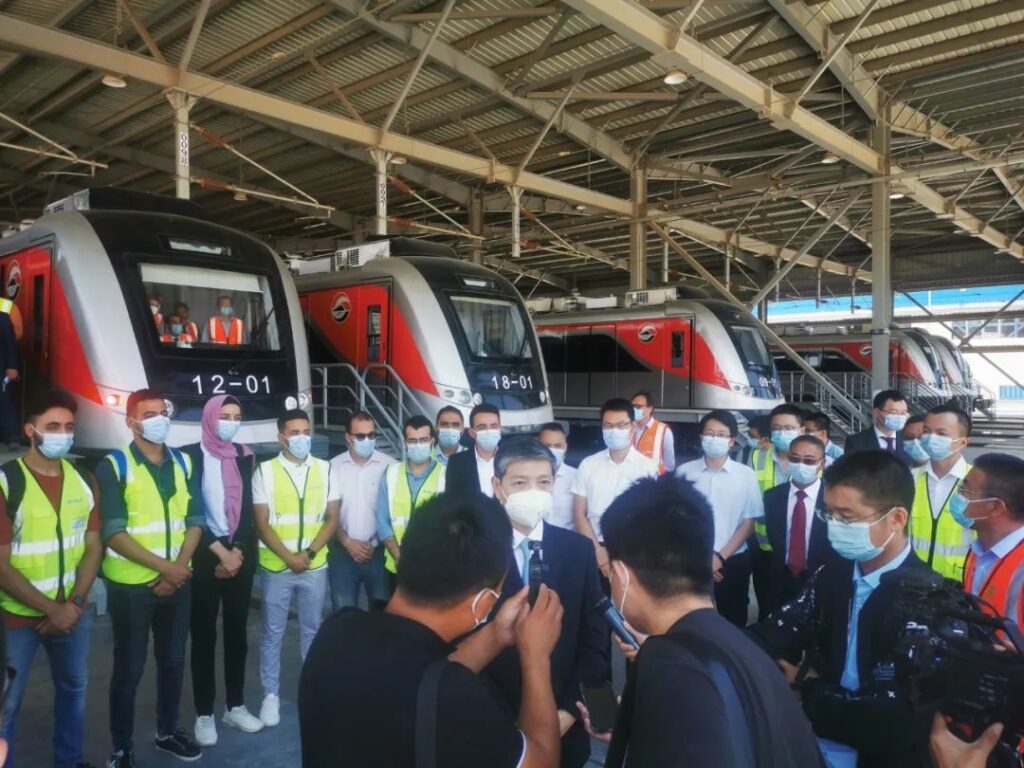 CRRC Sifang designed and developed the EMU for Egypt's desert environment and it is thus built to withstand high levels of sand, dust and sunlight.
The EMU has a maximum speed of 120 kilometres per hour and consists of six cars, with a capacity of 2,222 passengers.
This project is a key component of Egypt's efforts to implement the Eastward Development strategy and build an Eastern Economic Corridor.
The EMU supply contract between China and Egypt was signed in 2018, and the first EMU was completed in 2021.
Prior to operations, the EMU completed 6 months of testing in Egypt. The train will now become an important means of transport between Cairo and the New Administrative Capital, making travelling easier for around 5 million residents.