Siemens Mobility has awarded Knorr-Bremse the contract to equip 15 high-speed Velaro Egypt electric multiple units (EMUs) with braking systems and entrance systems.
These trains will run between Alexandria and other major Egyptian cities at speeds of up to 230 kilometres per hour.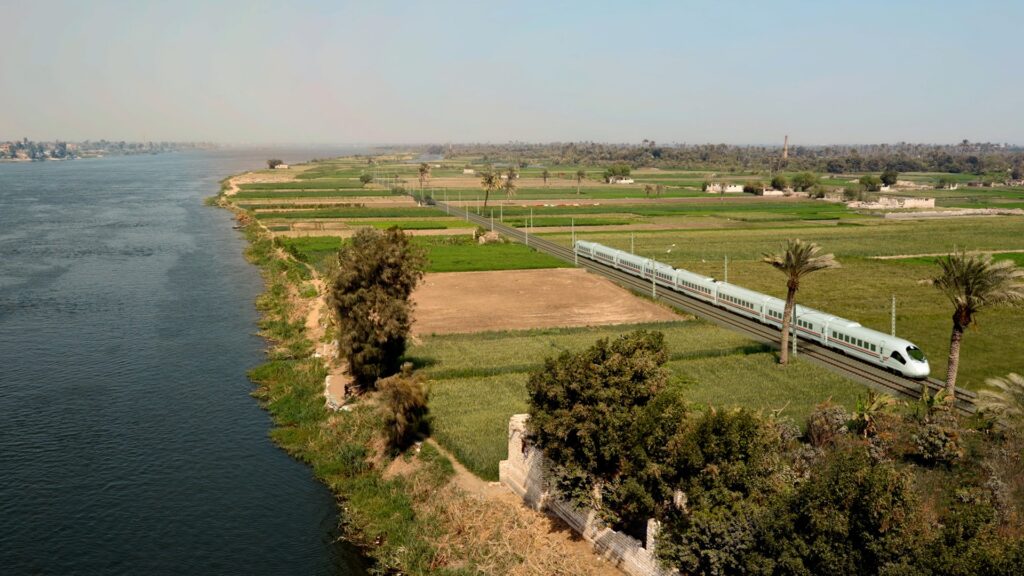 This contract is the latest between the two companies, as Knorr-Bremse is a long-term supplier of systems for the Velaro platform.
The new braking systems will ensure highly efficient braking performance in Egypt's challenging hot and dusty desert climate and include all bogie equipment, axle-mounted and wheel brake callipers, steel discs and sintered pads, as well as brake control systems with integrated smart braking computers.
Compressed air will be supplied by enclosed PistonSupply Eco compressors.
Knorr-Bremse's IFE brand will also be supplying Siemens Mobility with reliable and pressure-tight doors – including boarding aids – for the Velaro trains.
The work will be completed between 2023 and 2026 and the order includes an option to equip a further 26 trainsets.
"We're delighted to have been awarded this contract, which will allow us to install our technologies in a whole series of new Velaro high-speed trains on behalf of our partner Siemens Mobility.
"As a systems specialist, this will mean we can contribute to the further development of safe, available, eco-friendly mobility for the people of Egypt.
"In recent years, Egypt has emerged as an ambitious, dynamic market for rail travel and transportation. The country has been investing in state-of-the-art infrastructure and railroads for some time, in the urban, regional and high-speed sectors."
Knorr-Bremse's Evac brand has also been chosen to supply sanitary systems for 34 of Siemens Mobility's Desiro high capacity regional passenger trains built for the Egyptian market.
A total of 136 ultra-reliable toilet systems, including a new type of bidet function, have been ordered, with an option for a further 60 sanitary systems.