Alstom has been awarded the largest metro rolling stock contract in Egypt: the French rolling stock manufacturer will supply 55 nine-car Metropolis trains for Cairo's Metro Line 1.
The contract, valued at 876 million euros, also includes an eight-year maintenance contract. It was signed at TransMEA 2021. This signature comes after the agreement signed between Bruno Le Maire, French Minister of the Economy, Finance and the Recovery, and H.E. Kamel El-Wazir, Egyptian Minister of Transport, on 13 June 2021.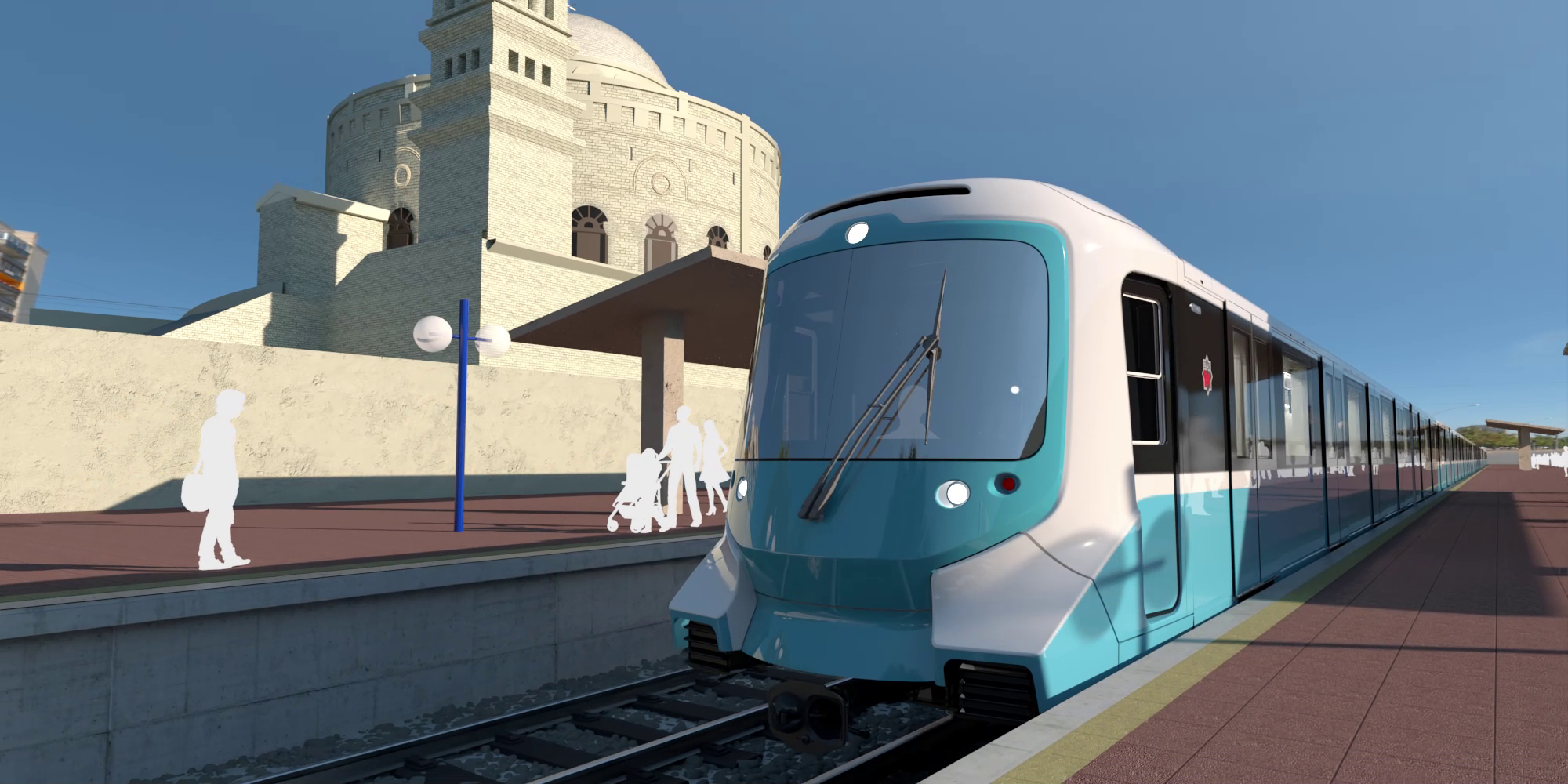 Cairo's Metro Line 1 opened in 1987. It's Egypt's oldest metro line and moves around 2.5 million passengers per day between El Marg and Helwan. The metro line is being upgraded quite generally and this rolling stock contract is part of that effort. The changes will improve capacity on the line.
"We are honoured to play a role in the development and modernisation of Egypt's urban network and are grateful for the National Authority for Tunnels' confidence in Alstom's Metropolis solution. It is a proven and technologically advanced platform. With a fleet of about 495 Metropolis cars, more residents will be able to commute safely and comfortably every day. We thank H.E. Kamel El-Wazir, Egyptian Minister for Transport, the National Tunnel Authority, the French authorities, and all those who have made this project possible for the benefit of the Egyptian people."
The trains, which will have a single-sex space for women, will have a total capacity of 2,580.
Digital products for the Metropolis trains include real-time passenger information, dynamic route maps, video displays and video surveillance. Alstom's condition-based and predictive maintenance product – HealthHub – is also part of the contract. Alstom says that through data collection, HealthHub saves up to 20 percent in preventive maintenance labour and 15 percent in materials consumption. The Cairo depot will do the maintenance works.
Metropolis Manufacture
Alstom will design and manufacture the Metropolis trainsets in France, at its Valenciennes Petit-Forêt site, though other sites in France will also be involved.