Alstom has signed a framework agreement with Egypt's National Authority of Tunnels (NAT) to design, build and maintain the Cairo Metro Line 6.
The signing took place between the two parties at COP27 this month.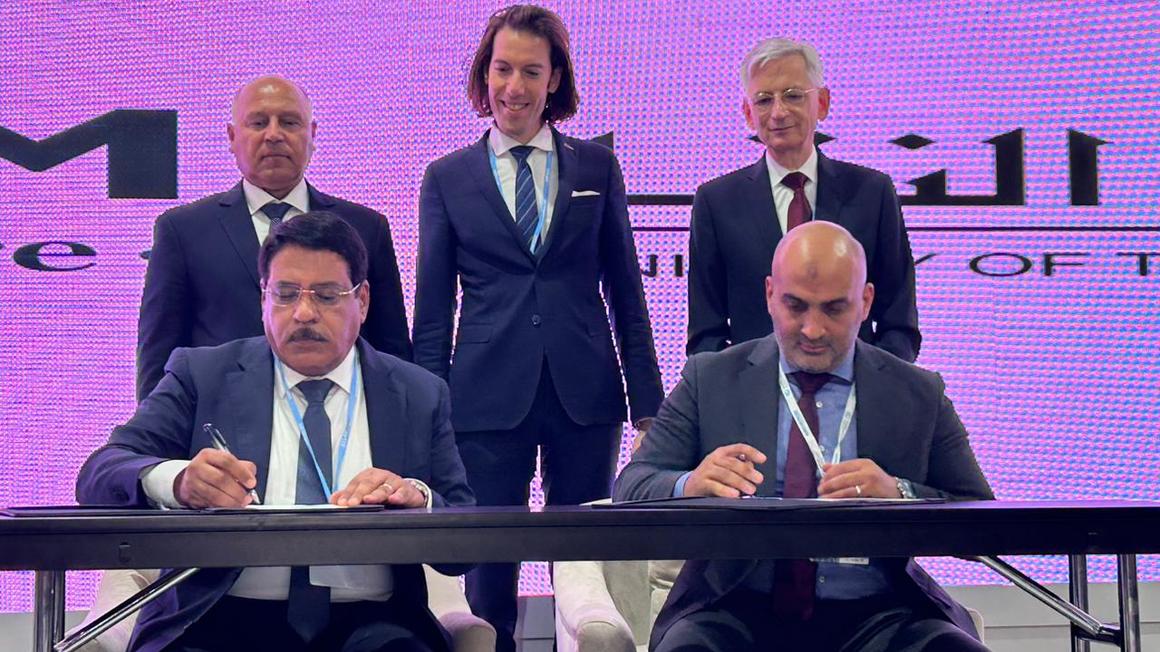 The 35-kilometre-long Line 6 is part of Egypt's plans to increase and improve public transport capacity and experience, and will be the first driverless metro in Africa.
Its construction will reduce congestion on Cairo Metro Line 1 by accommodating approximately 1.5 million passengers. It will also provide more transport options to travellers, with 26 stations; 12 of which will be underground.
The new Line 6 will run north-south through the Greater Cairo neighbourhoods of Shubra El-Kheima and New Maadi, ending at the beginning of Ain El-Sokhna Road, Al-Khosos.
"We're proud of our partnership with National Authority of Tunnels and to be part of the growth and modernisation of Egypt's urban network.
"In 2019, the city's CO2 emissions due to transport was around 22 million tonnes of CO2 representing 40% of Egypt's total transport emissions.
"This agreement, signed during COP27, demonstrates Egypt's commitment to ensuring Cairo is an inclusive, safe, and resilient city."
As part of the agreement, Alstom will provide 294 Metropolis cars for the line. Their eco-design will improve energy efficiency and will be 98% recyclable.
At peak times, each train will be able to carry 2,580 passengers.
Alstom will be also in charge of signalling systems, infrastructure, telecom systems, traction, power supply, a high voltage substation, depot equipment, design of the depot, trackwork, the third rail and automatic fare collection.
Maintenance work is also part of the agreement, and will be carried out at a depot in Cairo and managed locally, creating long-term job opportunities for local people.
Alstom has worked closely with NATS on the development of Cairo Metro for many years. This has included work on the extension of Line 1 and the construction of Line 3.
It was also awarded Egypt's largest rolling stock contract –55 nine-car Metropolis trains for Cairo's Metro Line 1.