Alstom's first two Innovia 300 monorail trains for the Cairo Monorail project have arrived in the city.
These were completed at Alstom's Derby UK factory, with propulsion systems application led by Alstom's site in Trapaga, Spain.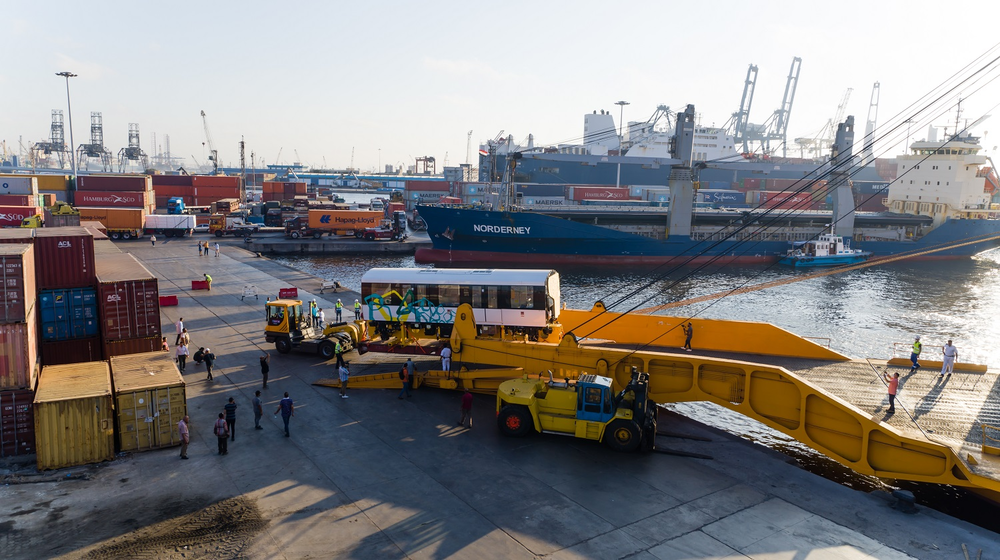 The dispatch of the first eight fully automated, driverless cars out of 70 trains (a total of 280 cars) is a major milestone in the Cairo Monorail project.
In August 2019, an Alstom-led consortium composed of Orascom Construction and Arab Contractors signed a 2.7 billion euro (3.19bn USD)  contract to design, implement, operate, and maintain the Cairo Monorail. This is Egypt's first monorail system, comprising two lines. It will link New Capital City and 6th October City to Greater Cairo.
The project includes a 54 kilometre line connecting the New Administrative City with East Cairo and a second 42km line connecting 6th of October City with Giza.
Both lines are expected to open in 2023. After the construction phase is completed, the Alstom-led consortium will provide 30 years of operation and maintenance services for both lines.